Knitting Preview: January 1, 2022 Issue
---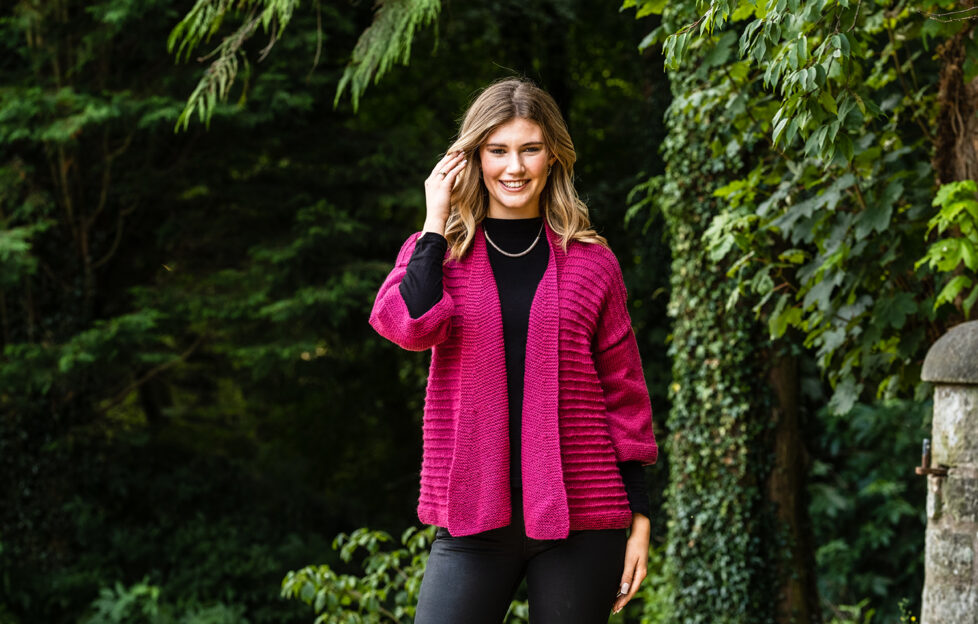 Photograph by Ally Stuart.
We have started the New Year off with a pattern for a lovely relaxed cardigan.
Begin 2022 with a great knitting project. This cardigan features gently draped fronts and is ideal for relaxed living.
We have picked Stylecraft Life DK in the eye-catching shade of Fuchsia (2344).
This acrylic/wool mix yarn is soft and comfortable to wear and available in a wide range of colours. You can find out more about the yarn, see the shades and check for your nearest stockist at www.stylecraft-yarns.co.uk.
It comes in six sizes ranging from 76/81 cm (30/32 ins) to 127/132 cm (50/52 ins). Actual size is around 20/17 cm (7¾/5¾ ins) bigger so we would recommend you make your usual size.
We have designed this cardigan to drape softly with both fronts featuring a garter-stitch and ridge-stitch pattern with the number of stitches gradually decreased to create the flowing lines.
We have graded it as easy; there is nothing to catch you out as long as you keep track of your decrease rows.
The back also features the ridge-stitch pattern.
The wide sleeves come to just below the elbow and feature a drop shoulder. This makes it ideal for wearing out of doors, too, over layers. As it looks like we are going to be spending more time out of doors, this is perfect.
So why not resolve to do more knitting this year and start off with our lovely bright cardigan?
---
Keen to start on the relaxed cardigan in our January 1, 2022 issue? Pick up your copy in shops from Wednesday.
Or you can subscribe to "The People's Friend" here, to make sure you'll never miss another one of our great patterns and projects!