Knitting Preview: January 15, 2022 Issue
---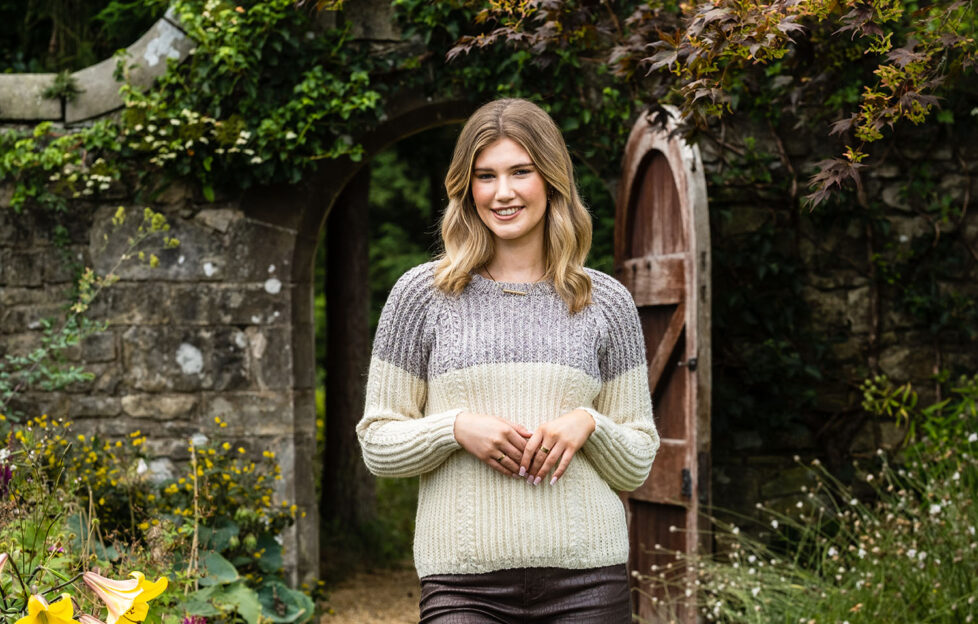 Photograph by Ally Stuart.
We've gone traditional with a fisherman's rib sweater this week.
Our sweater is worked in two contrasting yarns and shades to give it a contemporary look. It is perfect for men and women.
The yarns used are classic, too. We have used West Yorkshire Spinners The Croft Shetland Colours Aran in Sullom, with West Yorkshire Spinners The Croft Shetland Colours Tweed Aran in Clousta as contrast across the yoke.
As the name suggests, the yarn, made with 100% Shetland Island wool, is spun and dyed in West Yorkshire. The tweed features a fleck of colour to add interest.
If you would like to know more about these yarns, visit the West Yorkshire Spinners website.
The sweater comes in six sizes ranging from 76/81 cm (30/32 ins) to 127/132 cm (50/52 ins). Actual size is around 16/11 cm (6¼/4¼ ins) bigger.
If you prefer a looser, baggier fit then you may want to consider working up a size.
You create the textured pattern over a 4-row repeat, with a twist adding extra interest to the rib.
We have graded this as intermediate, but working the twist is the only tricky thing.
This is the perfect chill beater for this time of year.
We hope you love it, too.
---
Does knitting this rib sweater appeal to you? Pick up your copy of our latest issue for the full pattern, in shops from Wednesday.
Or you can subscribe to "The People's Friend" here, to make sure you'll never miss another one of our great patterns and projects!