Book Review: "Spymaster" by Helen Fry
---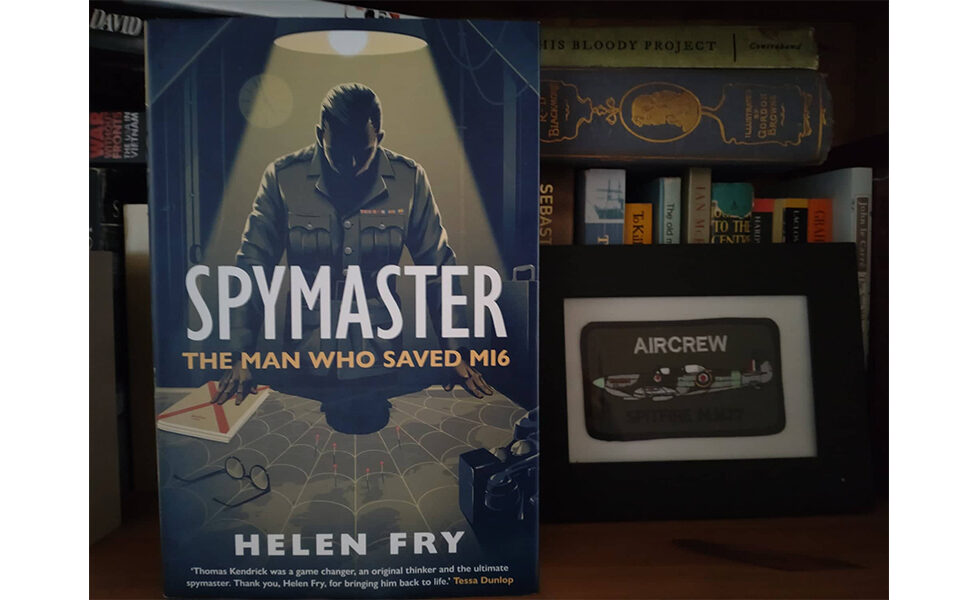 Photograph by Tracey Steel.
I'm a huge fan of the BBC History Extra podcasts, and a few weeks ago I listened to one which completely grabbed my attention: "Thomas Kendrick: MI6 Spymaster Who Helped Win WWII". You can listen to it here.
By the end, I simply had to buy the book that Helen Fry wrote about this elusive and intriguing man.
I finished "Spymaster" in three days.
It's beautifully and meticulously researched. The author has obviously worked with files that have been made available to the public . . . there's still rather a lot that are top secret.
A gentleman spy
Thomas Kendrick was born into an affluent family in South Africa in 1881 and in his 20s found himself working as a Field Intelligence Officer in WWI.
The first part of "Spymaster" follows his time in Vienna working for British SIS (Secret Intelligence Service). Under the guise of working as a passport officer, he ran an important and impressive ring of spies.
In 1938 Hitler's troops took Vienna and the real horror began. It was during this time that Kendrick helped thousands of Jewish people flee Austria.
To great danger to himself, and more often than not breaking many rules, he aided their escape from the brutality of the Nazis.
He himself was arrested in 1938 and held for three days by the Gestapo. He held firm though and he returned to Britain where he became central to intelligence gathering during WW2.
For your ears only
He was responsible for setting up "M Rooms" (mike rooms) in three country houses.
These were secretly used to house German POWs and high ranking Nazis after capture. Little did they know that every room in these houses had microphones!
He would "interrogate" them rather feebly, then send them back to their rooms. Here they would then discuss how bad the British were at interrogation . . . then proceed to discuss what they HADN'T been asked, thus giving up lots of information!
Another ploy was getting on the side of the higher ranking Nazis. For this Kendrick got a SIS colleague to pose as a pretend member of the aristocracy, "Lord Aberfeldy", to take them drinking and shooting, where they would often end up giving away lots of information.
Some of the most important intelligence Kendrick gathered was about the development of the V2 bomb.
Hitler was planning to use them to essentially wipe out London. And at the this point in the war, the Nazis were much further ahead with their technology than the Allies.
It's safe to say the information he gleaned probably made the difference in who went on to victory.
The quiet man
There are lots of wonderful stories and details along the way and even Ian Fleming was involved in his intelligence-gathering too.
Kendrick's family never knew what his real job was. He never spoke about it, and even after his death in 1972 they knew little of the impact he had on national security.
Not all heroes wear capes.
Some wore a well-cut suit, enjoyed a cocktail in The Strand and never spoke of his endeavours.
---
Click here to find "Spymaster", by Helen Fry on Bookshop.org
For more book reviews from "The People's Friend", click here.