Writing Prompt Story Starter: The Metro
---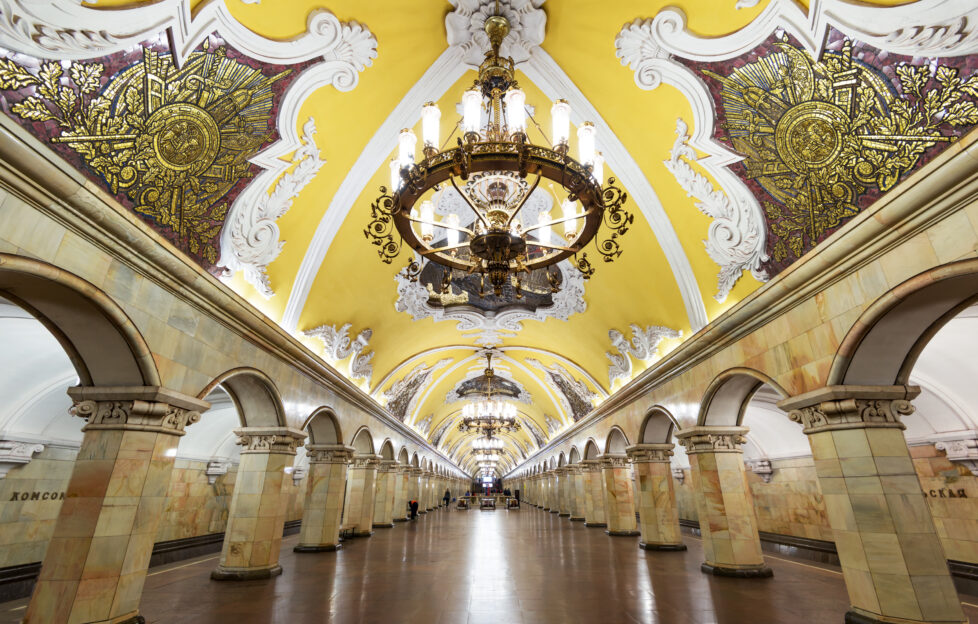 Shutterstock.
Like everyone on the Fiction Team, I love giving and receiving book tokens.
They're such a joy! And a real treat. They also allow you to treat yourself to books you might not otherwise have purchased.
Book Tokens
I was lucky enough to receive book tokens this Christmas, and ordered a book I've had my eye on –"CCCP Underground", by Frank Herfort.
It's a visual history of metro stations in Russia.
And it's absolutely beautiful.
There are so many lovely stations that it's impossible to choose the most interesting!
Many are like works of art in themselves – functional, but beautiful, too (above).
Some have a nod to the past, looking like a grand ballroom, others are futuristic in style.
With no ads anywhere, they look more like the foyer of a palace, or a civic building such as a town hall.
I wondered if they might help start a story for you, this week?
Book tokens
These could be a story starter in themselves!
The excitement of receiving book tokens as a child – or as an adult.
Choosing books – perhaps that ordinarily, you might not have chosen.
To-be-read lists. We have many of these, on the Fiction Team!
The Metro
Travelling on the metro – or the subway.
Fellow travellers. Meeting places. Making one think of "Brief Encounter", perhaps?
Metros elsewhere – Paris; the London Underground – and its iconic map; the Subway.
Underground – caving? Mining? Treasure?
Hidden beauty
Beauty that's hidden – in this case, underground. Or perhaps behind a plain façade?
Astonishing artwork.
Beauty being in the eye of the beholder?
Joy and beauty in everyday things
Photography. Photo-journalism.
Simply seeing the joy and beauty in everyday things.
As we move towards a more 'normal' life – travel.
And in light of the two years we've all just been through – appreciating "everyday" life?
---
For more writing inspiration, including more Story Starters, click here.