Fiction Sneak Peek: February 26, 2022 Issue
---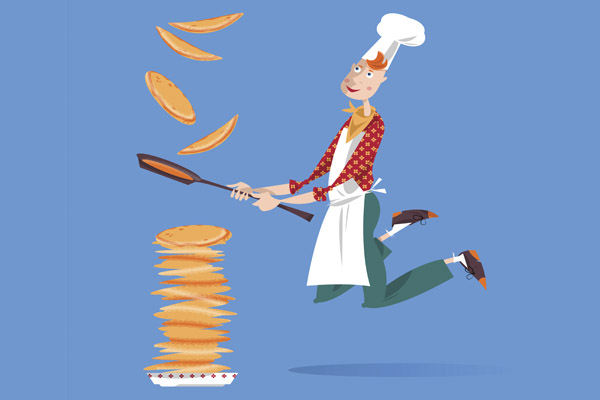 Pic: Shutterstock
Hello, and welcome! Let's take a sneak peek at the stories you'll find in our latest issue.
Short stories
Our dramatic opening story is set in 1924, where nurse, Flora, and science teacher, Gilbert, are faced with a ghostly mystery. "A Chill In The Air", by Becca Robin, features artwork by Helen Welsh.
It's time for Ted to go, in "All Patched Up" – but can Jilly 'bear' it? By Jan Snook, it's illustrated by Shutterstock.
"A Warm Welcome" is next – and Melina thinks it's high time Tanino fixed the heating! Written by Stefania Hartley. Illustrated by Jim Dewar.
As Shrove Tuesday approaches, can pancakes turn one cafe's fortunes around? "Project Pancake", by Alyson Hilbourne, is illustrated by Shutterstock.
A new haircut causes an unexpected reaction in "Cut Loose", by Beth Watson. With artwork by Ruth Blair.
Is being predictable really such a bad thing? Find out in "Creatures Of Habit", by Tess Niland Kimber. Image by Shutterstock.
It's 1940, and Olive and her fellow villagers are fed up with people ridiculing the name of their beloved hamlet. Find out why in "You Name It!", by Alison Carter – our final story of this week. Artwork by Mandy Dixon.
Serials
In Part Two of "The Oak Tree Mystery", by Val Bonsall, was it a good idea for Jenneth to invite Nathan to the party? With artwork by Andre Leonard.
And after a turbulent year on the estate, Phoebe feels as though life may be beginning to settle down. The final part of "Return To Rosecot", by Penny Alexander, is illustrated by Philip Crabb.
A new serial begins next week.
Series
Why does one customer want to buy every copy of the local paper? Find out in "Read All About It", by Eirin Thompson.
And in "Riverside", by Glenda Young, Bob's drone has got him into a very sticky situation!