Fiction Sneak Peek: March 5, 2022 Issue
---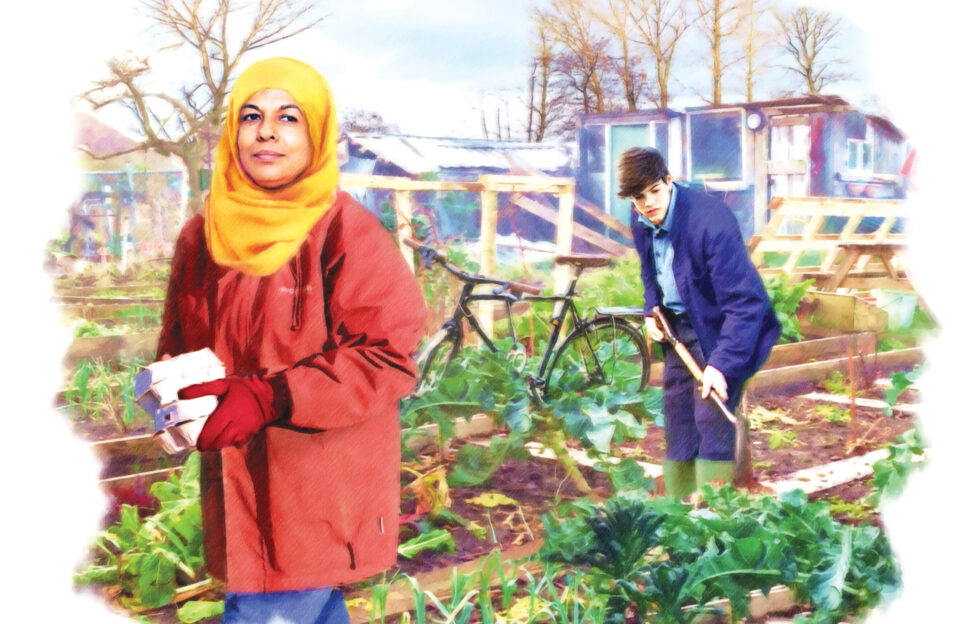 Artwork: Ruth Blair
Welcome to a new week of fiction in "The People's Friend".
Our opening story this week is "Wear It Well", by Fiona Thomson. Can a vintage dress be turned into something really special? Illustration by Mandy Dixon.
Will a cruise put a spring in Dan's step? "Destination Relaxation" is by Alyson Hilbourne, and illustrated by Shutterstock.
It's the first day of Lent and Tanino and Melina are fasting. "Hard And Fast", by Stefania Hartley, has a Jim Dewar illustration.
A gardener finds that patience is needed at the allotment, in more ways than one.  "Down To Earth", by Fran Tracey, features artwork by Ruth Blair (above).
Our next story is set in the 1880s, where Elsie's future seems so uncertain. Can Aunt Meeta find the answers? "Written In The Leaves", by Louise McIvor, is illustrated by Gerard Fay.
A chance encounter might just help Shannon see clearly again, in "My Little Eye", by Eirin Thompson. Illustration by Shutterstock.
With driving lessons suspended during lockdown, one mum decides to take matters into her own hands, and teach her daughter herself! Find out how that pans out in "Taking The Wheel", by Marie Penman. Illustrated by Shutterstock.
Serials
A dramatic new eight-part serial begins today. Set in the 1970s, "A Light Between Oceans" is written by Deborah Siepmann and illustrated by Sailesh Thakrar. The lighthouse that Sandy and Hattie knew and loved now faced an uncertain future…
…and in the concluding part of "The Oak Tree Mystery", will Jenneth find the answers she's been seeking? By Val Bonsall, with illustrations throughout by Andre Leonard.
A brand new serial begins next week.
Series
Who's the perfect colleague for Carrie? Find out in "Read All About It", by Eirin Thompson.
And in "Riverside", by Glenda Young, house moves land Ruby and Mary in a spot of bother.