Fiction Sneak Peek: March 12, 2022 Issue
---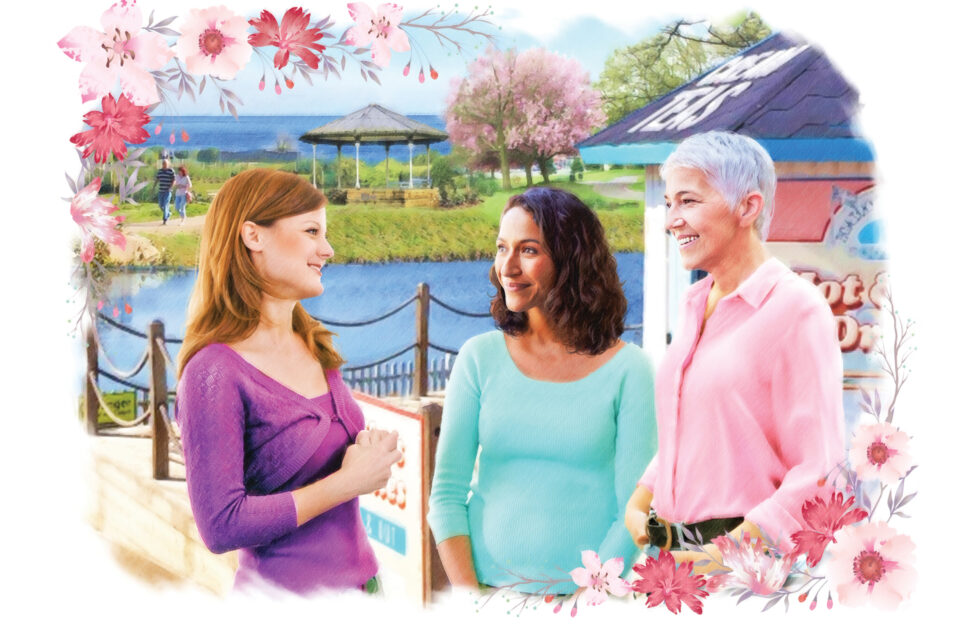 Artwork: Ruth Blair
Hello, and a very warm welcome to our sneak peek at this week's "Friend" fiction.
We go back to the 1890s for this week's opening story, where one young woman wonders if she can put the past behind her and start a new chapter in her life. "Finding The Words", by Pamela Kavanagh, is illustrated by Mandy Dixon.
Maureen and Jean find that getting older comes with pros as well as cons, in "Carefully Does It", by Eirin Thompson. With artwork by Ruth Blair.
Henry adopts a rescue cat with a mind of its own, in "When The Cat's Away", by Alyson Hilbourne. Illustration by Shutterstock.
Can mum's knitted jumpers help estranged siblings reunite? "A Perfect Fit", by Teresa Ashby, has artwork by Jim Dewar.
Making do and mending is nothing new, as Bernice discovers in "The Transformation Challenge". By Alison Wassell, it features artwork by Kirk Houston.
Things haven't been the same for Gavin since his friend and chess partner, Colin, moved away. Help is at hand, in "Your Move", by Christine Sutton. With an image by Shutterstock
Eleanor and niece Katie bond over their shared 'spinster' status, in "All The Single Ladies", by Marie Penman. Artwork by Manon Gandiolle.
Serials
A brand-new five-part serial begins today – "Coronation Gardens", by Laura Tapper. Three friends must band together if they mean to save a historic place that means so much to everyone. With artwork by Ruth Blair (above).
In Part Two of "A Light Between Oceans", Hattie well remembers the war years, and the grief that had gripped Sandy's father…Deborah Siepmann's eight-part serial is illustrated by Sailesh Thakrar.
Series
Carrie is content with her lot – with one exception, in Eirin Thompson's "Read All About It".
And in Glenda Young's "Riverside", Mary and Ruby find themselves in need of a little uplifting!