Book Review: The Muse by Jessie Burton
---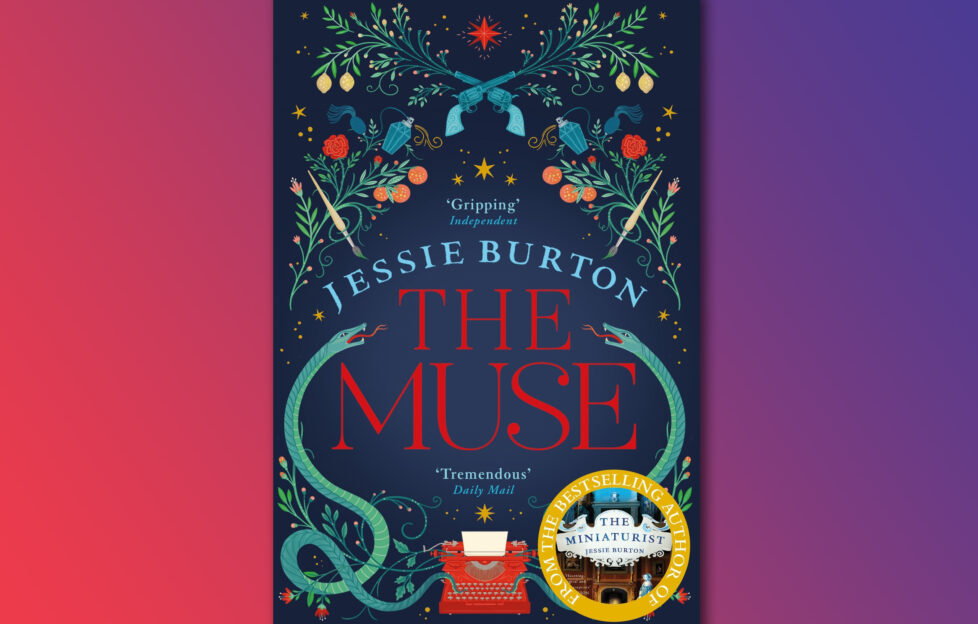 The Muse by Jessie Burton.
The Muse by Jessie Burton is a novel split into two eras.
We follow Odelle as she finds her feet in 1960s London after moving there from Trinidad a few years prior.
She finds work at a shoe shop with her best friend, but she wants to make use of her good education. Odelle takes a chance by applying for a job at a small art gallery as a typist.
Enter Marjorie Quick – an enigmatic woman who employs Odelle at the gallery.
When a young man arrives, with a rare painting in tow, things only become more mysterious. What is the story behind the painting? Where did it come from? Odelle slowly begins to unravel its past.
Back in time
In 1936, Olive Schloss resents her parents for moving their small, dysfunctional family to Spain.
Olive's father is a successful art dealer and he's looking for the next big thing, while Olive contemplates leaving for art school.
But Olive begins to see their new home in a different light when two locals arrive at the finca to lend their assistance, one of them an artist himself. She starts to see the place through their eyes.
However the Spanish Civil War is looming on the horizon and tensions are building.
Atmospheric and descriptive
Jessie Burton's writing style is beautifully descriptive. The chapters based in Spain are particularly evocative.
Her knowledge and love of art also comes through in her writing. At the back of the book, she has included a bibliography. The amount of research she did to write the novel really comes across.
It takes a different kind of artist to paint a vivid picture using only words, and Jessie Burton is one of those people!
Art and the artist
This book really got me thinking about the relationship between art and the artist, the story and the writer.
Can a piece of art stand on its own without context? Who gets to decide what a piece of art means? The creator or the audience?
How does anonymity affect an artist's work?
This alone provided plenty to discuss at our latest book club session!
Complex characters and relationships
I very much appreciated the complexity of the characters and their relationships to each other in this novel. They felt very human and real to me because of this.
While it might not be everybody's cup of tea, I also enjoyed that some threads and aspects of the characters were left unexplored. To tie everything up in a neat bow would have taken away part of the mystery element for me.
Final thoughts
I thoroughly enjoyed this book.
I'm so glad that this one was chosen for book club (by none other than Editor Angela!).
I'm now definitely interested in picking up more of her books in the future!
---
Read more book reviews from the team here.