Fiction Sneak Peek: April 9, 2022 Issue
---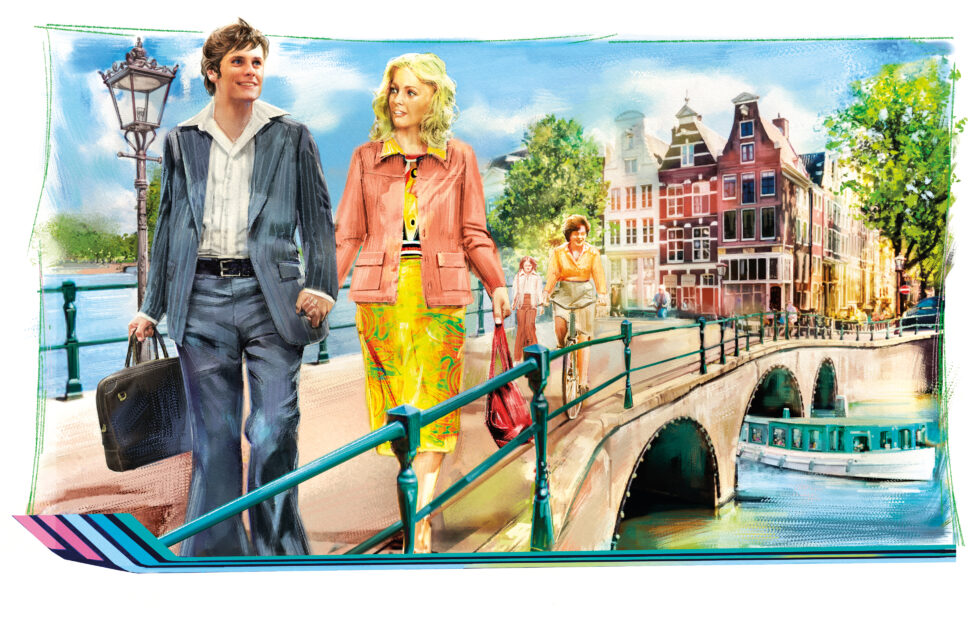 Artwork: Sailesh Thakrar
Hello and welcome! Let's check out the stories waiting for you in this week's issue.
Our opening story for this issue is "A Fresh Outlook", by Patsy Collins. Lily is worried that her gran is stuck in a rut, but is change always a good thing? Artwork by Pat Gregory.
In "Keeping Up Appearances", Val and Nige love running their little seaside B&B. But then some guests arrive who are impossible to please. By Becca Robin, with an illustration from Ruth Blair.
Stewie and James meet up secretly to play PlayStation. But can they stay "Ahead Of The Game"? Moira Gee's lighthearted short story is illustrated by Shutterstock.
Sonia misses out on a bargain at the garden centre – but what she finds instead is so much better. "The Real Deal", by Julie Dawn Baker, has a Shutterstock image.
An attack at a fancy dress party means Jethro quickly finds himself back on duty. "A Poseidon Adventure", by Richard Bonsall, is illustrated by Martin Baines.
We're in 1971 for our next story – "Here Come The Girls", by Eirin Thompson. Following the disruption of the Miss World competition, some girls from a small town decide to protest in their own small way. Image from Shutterstock.
In our final story of this issue, lone traveller, Suzanne, jets off to Barcelona to meet up with a work colleague. But all doesn't go exactly to plan! "Going Solo", by Gabrielle Mullarkey is illustrated by Jim Dewar.
Serials
In the final part of "Coronation Gardens", the friends' hard work to save their precious space finally comes to fruition. Laura Tapper's serial has featured lovely artwork throughout by Ruth Blair.
A brand new serial begins next week.
Can Amsterdam provide some clues to the mystery surrounding Lucas's father? Part Six of "A Light Between Oceans", by Deborah Siepmann, features super artwork by Sailesh Thakrar (above).
Series
Is a change of staff afoot at Dewar's newsagent? Find out in "Read All About It", By Eirin Thompson.
And Susan has more than one favour to ask her mum, in Glenda Young's "Riverside".