Writing Hour Roundup: 12 April 2022
---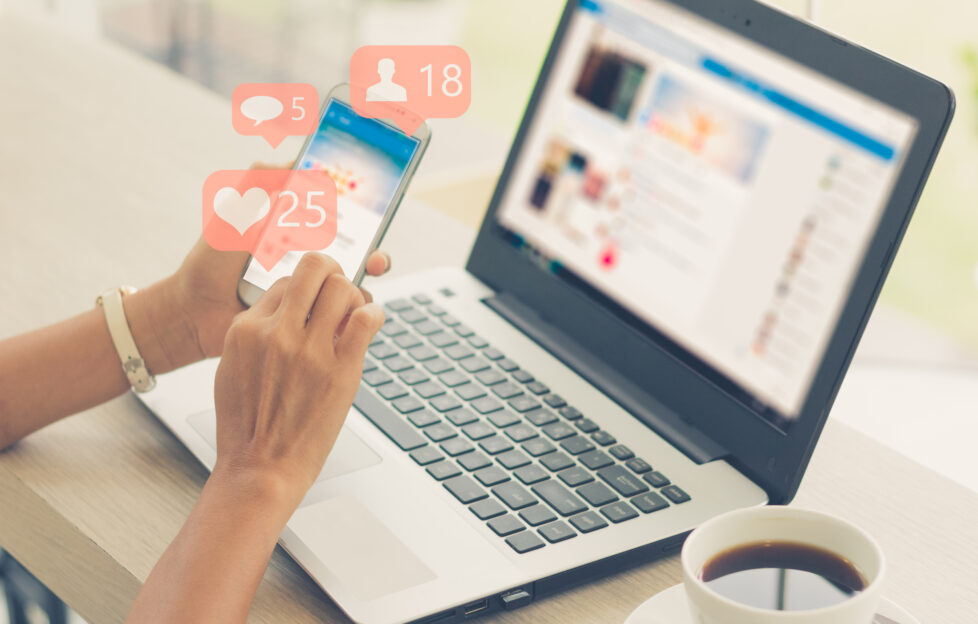 Shutterstock.
Welcome back to another Writing Hour Roundup!
Writing Hour is held every Tuesday at 11 a.m. on Twitter and it's always a brilliant time! It's when we get to chat to our writers and ask them some questions.
Every week we summarise everything that went on for those who missed out.
Here's what we got up to this time . . .
What has made you smile this week?
Nature has been lifting everybody's spirits this week. It's lovely to wake up to more signs of spring every day, isn't it?
We love Patsy Collins' photo of the tulips growing in her garden. Perfect Easter visitors!
Have you ever written a story where you know the ending first and you've created the story around that?
About 71% of those who answered said they do know the ending before they start. Although, that ending may change in the course of writing!
The other 29% of writers who answered said they don't know how a story ends before they start.
What do you think is the most difficult genre of story to write and why?
Personally, I am always amazed by mystery writers! I'm not alone – the crime genre got the most votes with five. Romance was just behind with three votes.
A consensus seemed to be that the hardest genres to write are the ones you aren't interested in to start with. That makes sense!
Do you enjoy historical fiction or do you tend to read contemporary stories and books?
Great discussion! I thought I'd continue the conversation by asking the Fiction team their preferences.
Fiction Editor Lucy said, "Historical fiction is my favourite. And definitely around the Tudor era."
I have to agree – I love the Tudors and have adored Philippa Gregory since high school.
According to my Story Graph app, my most-read genre over the past five years is historical. At the moment, I'm interested in books set in Ancient Greece (although this crosses over into mythology).
I'm currently reading "Daughters of Night" by Laura Shepherd-Robinson, kindly given to me by Our Tracey! It's a murder mystery set in 1782.
Tracey said, "I absolutely LOVE historical fiction. Andrew Taylor's books are wonderful. His Marwood and Lovett series are set just after the great fire of London and they're wonderful."
Alan answered, "I read both. Probably more historical fiction. No particular era for me – maybe Victorian at a push. I like fantasy, too, so that can be any ye olde era."
Would you like to have a bash at illustrating your own stories?
Most of our writers balked at the idea and wish to stick to writing only! You'd like our illustrators to keep up the good work instead.
Live vicariously and get a peak behind the scenes of our illustrations process with our wonderful Illustrations Editor Manon.
Which of your own stories or books do you think would make a good musical and why?
We had so many fun answers to this question. Here are just a few!
My previous short story For Those In Peril 🙂 with a soundtrack of sea shanties and folk songs. pic.twitter.com/dxzqf6f9Pl

— Kitty-Lydia Dye (@KittyLydiaDye) April 12, 2022
This story in a recent issue but mainly for the costumes! pic.twitter.com/GeTxSzDqzq

— Becca Robin (@BecRobinWriter) April 12, 2022
A.6 It has to be A Handful of Rainbows – set in a 1960s holiday camp. And I think The People's Friend team came up with the perfect title for a musical #PFWritingHour

— Jill Barry (@barry_jill) April 12, 2022
A five, six, seven, eight, and!
---
We'll see you at our next Writing Hour on Twitter — 11 a.m. on Tuesday 19 April, 2022.
Or click here to see our previous roundups.