Our Top 15 "Must-Read" Books
---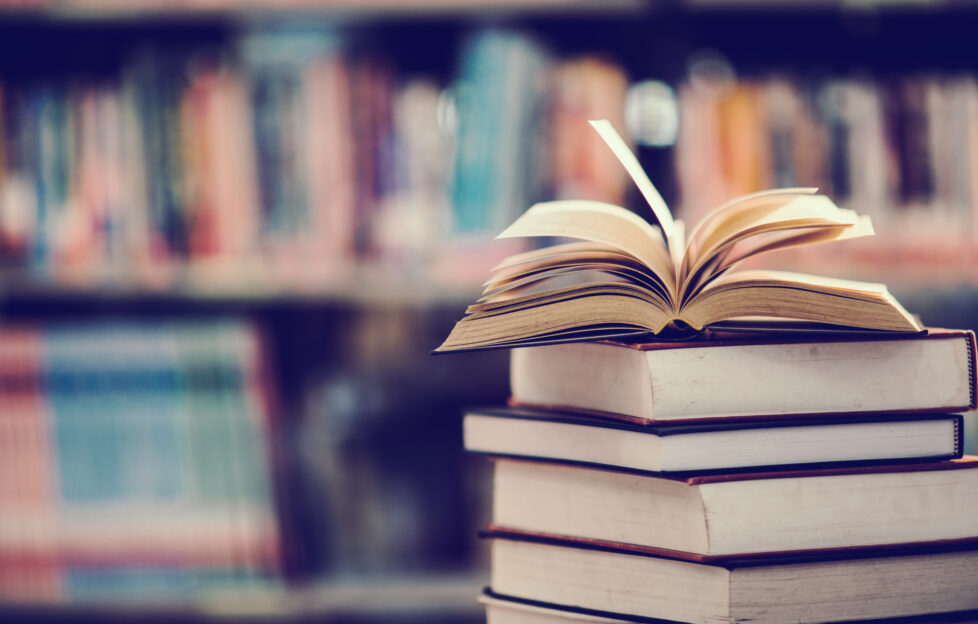 Shutterstock.
Here at the "Friend", we certainly love our books! No wonder, then, when I asked the team what books would feature on their list of "Top ten 'must-read' books", I came away with a list of over 30! 
It's an extensive list, with everything from Pulitzer prize-winners to science-fiction epics.  
From "Waverley" by Walter Scott (1814), to "Shadowplay" by Joseph O'Conner, published in 2019, our "must-read" choices covered over 200 years of literature – and then some! 
So, without further ado, here are 15 books that you must read at least once in your life, as suggested by the team of "The People's Friend".
Our Top 15 "Must-Read" Books
"The Odyssey" – Homer (700-750 B.C.) 
The Odyssey is one of the oldest works of literature that's still widely read – and for good reason. The enduring influence of Odysseus's legendary journey can be felt in everything from fantasy epics to coming-of-age novels.  
In one of the earliest works of modern "science fiction", a young Mary Shelley created one of horror's most enduring, and tragically compelling figures. Because of its sweeping landscapes and chilling details, this famous tale of madness and monsters still captures our imaginations, centuries on. 
"Jane Eyre" – Charlotte Bronte (1847) 
Charlotte Bronte's engaging style keeps governess Jane and her observations compelling and vibrant, relatable even to a modern reader. Follow her journey, and attempt to unravel the mysteries surrounding the brooding Mr Rochester and the gothic Thornfield Hall . . . 
Considered by many to be Dickens' greatest work, it distills many of the tropes of Victorian literature to one coming-of-age novel. It follows Pip Pirrup, an orphan who comes into wealth through the generosity of an unknown benefactor, and struggles against the rigid class structure of Victorian Britain. 
Controversial in its day, this novella, brimming with Oscar Wilde's famous wit and engaging characters is a compelling gothic parable. As Dorian is drawn deeper into a life of vice, the reader is enticed and warned against the dangers hedonism in equal measure!  
"Dracula" – Bram Stoker (1897)
Though not the first novel to feature vampires, much like "Frankenstein", "Dracula" defined a genre. From the decaying grandeur of his Transylvanian pad, to the creeping menace of his arrival in Whitby, it's so hard to separate these blood-supping creatures from Stoker's Count.  
As a modernist writer, Virginia Woolf and her set quite literally re-wrote the novel! Breaking away from the traditional Victorian novel, her stylistic shift and frank evaluation the world post-WWI makes this a remarkable read. 
Orwell's final book, a dystopian novel written in the 1940s and set in a fictional 1984. In this, "Wrong-think" is a punishable offense, and Big Brother is always watching! This makes the novel a harrowing exploration of authoritarian government, and its themes remain ever-relevant. 
This novel is set during the Great Depression and narrated through the eyes of six-year-old Scout. It provides an emotive journey through the American South of Lee's childhood, highlighting the challenges of social and racial injustice.  
Acerbic and glamourous, the titular Miss Brodie is one of Edinburgh's favourite daughters – the city even named a set of steps in her honour! Spark's novel is filled with a fascinating insight to a vivid and complex character – truly one of the "crème de la crème"! 
A multi-layered novel spanning the course of years, Irving weaves a complex tale of faith, doubt and the childhood friendship between John Wheelwright and Owen. And all in his unique and exacting trademark style. 
"Dissolution" – C.J. Samson (2003) 
The novel is set during the turbulent Tudor era. In such a time of upheaval, religious reformation was causing dramatic clashes all over England. With an unlikely detective, this sinister historical murder mystery novel provided a masterclass in intrigue and drama. 
The most unlikely of narrators, Death, observes Liesl Meminger, a young girl growing up in Germany. In this, Liesl's life is uprooted by the coming of the Nazis and, eventually, the outbreak of WWII. It's a hauntingly beautiful tale of love, loss and hope set against a bleak backdrop.  
This striking, emotional novel spans decades of complex Afghan history. Focusing on the remarkable friendship two Afghan women, whose indominable strength in hardship makes this a compelling, hard-hitting read. 
In this Booker prize winning novel, Evaristo explores the lives of twelve Black women. Gloriously stylistic, the novel provides an invaluable perspective of life in modern Britain. Find out exactly what Fiction Team's Abbie had to say about the novel.  
---
Have you read any of the novels on our list? Do you agree that they are "must-reads"? Tune in to our Facebook Live on Friday as we discuss them and take your suggestions!