Fiction Sneak Peek: April 30, 2022 Issue
---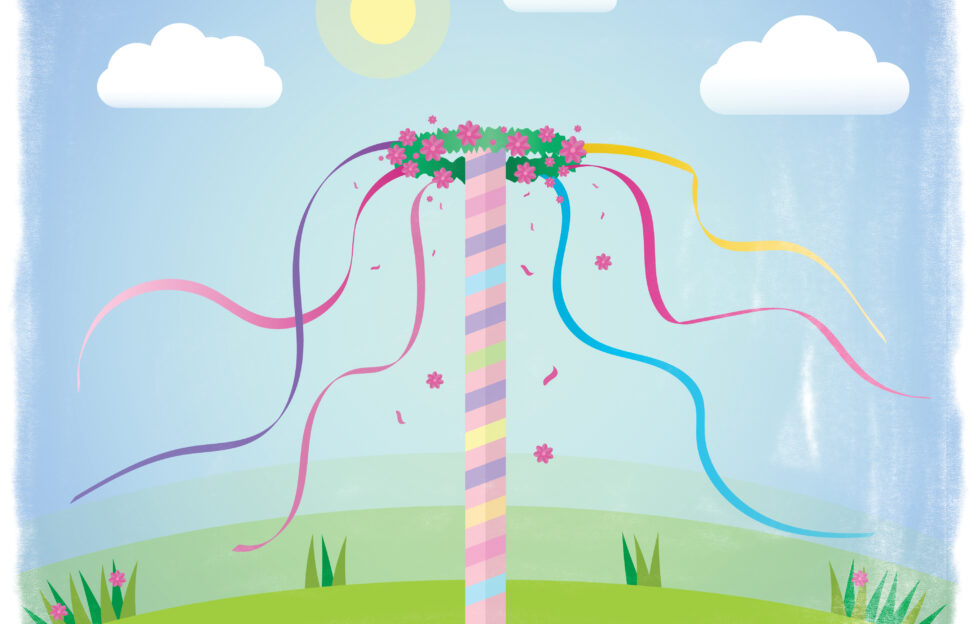 Pic: Shutterstock
Hello, and welcome to a quick peek at the fiction in our latest issue.
Our opening story is Christine Sutton's "In Good Company". Set in the 1930s, it's the story of Lucy, who has been unexpectedly entrusted with the future of her late father's publishing company. With an illustration by Kirk Houston.
There's "Maypole Mayhem", next, when Imogen's mum and her friends have every aspect of the May Day fair organised. Or do they? Shutterstock artwork for May Day (above).
A couple have split due to their choices in decorating, of all things. Should they have papered over the cracks? Barbara Dynes' "Colour Blind" is illustrated by Jim Dewar.
Alice is shocked when her granddaughter is arrested – surely there must be some mistake? There's always two sides to the story, as we find out in "Take A Stand", by Elizabeth McKay. Artwork by Shutterstock.
A couple decide to get married for tax reasons, in Nicola Martin's "A Tax On Love". But are tax reasons the right reasons? Illustration by Andre Leonard.
Charlotte meets "The Boy At The Bus Stop", where they meet regularly during their commute. Then he suddenly disappears…Written by Lynda Franklin and illustrated by Mandy Dixon.
Mum Adele badgers daughter, Georgia, into going for a country walk. What can go wrong? Find out in Greer Glover's "All Is Not Lost". Shutterstock illustration.
Serials
A brand new serial begins today – Liz Filleul's "School Of Secrets". We're in 1958, and mysterious letters are arriving at a boarding school for girls. With artwork by David Young.
In the final instalment of "On The Right Road", has Alison's business acumen been kept under wraps? By Alison Carter, our serial is illustrated by Gerard Fay.
Look out for a new serial next week!
Series
Dewar's newsagent finally catches a lucky break, in Eirin Thompson's "Read All About It"…
…and in Glenda Young's "Riverside", who is the pretty young woman on the boat with Jim?