Features Sneak Peek: May 7, 2022 Issue
---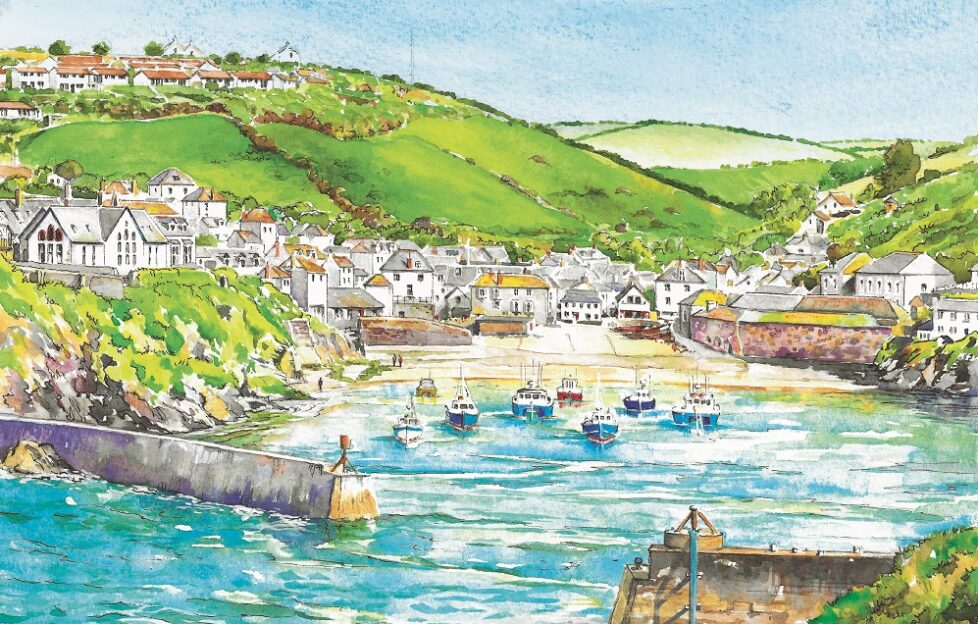 Illustration by DC Thomson Ltd.
Pat Coulter visits Port Isaac, home to TV's "Doc Martin", in the May 7, 2022 issue of "The People's Friend".
Join Pat as she follows in the footsteps of Martin Clunes and fellow cast members in visiting the beautiful fishing village that is the backdrop for the medical comedy drama.
There are plenty of quaint curio shops, art galleries, eateries and watering holes along the way. From a pasty and a pint to a Michelin-starred seafood restaurant, all tastes are catered for in a wonderfully atmospheric, historic setting.
Don't forget to drop into the local pub, the Golden Lion, a popular filming location for Doc Martin's fictional Port Wenn, which overlooks the harbour. Of course, a selfie or two has to be taken in front of Doc Martin's surgery, not forgetting Mrs Tishell's pharmacy.
However, even if you don't watch "Doc Martin", there is much to admire in this beautiful part of the world.
Sofab Sports
Being able to gain paid employment is something that many of us take for granted, but for people with physical and learning difficulties, it can be a hard thing to access.
Thanks to Sofab Sports, more young people who face these challenges are gaining the skills and self-esteem that they need to enter the world of work.
Managing Director Dale Rawlins initially set up Sofab as a sports charity shop. However, it's now a fully operational enterprise. They don't take any government money. They trade like any other business, but use their profits to create employment for these young adults to try to help them into a mainstream environment.
Dawn Geddes chats to Dale to find out more.
Woolly Wonders
Regular readers will know that ever since childhood, Polly Pullar has had a passion for sheep.
Her first pet sheep, Lulu, was the founding member of a long line of ovine characters that have been a vital part of her life, and Polly hopes she will be able to keep sheep into her dotage.
In the May 7, 2022 issue, Polly shares her love for the pet sheep who have warmed her heart over the years.
Omari McQueen
Omari McQueen has just released his second cookbook at the age of twelve.
When he was seven, his mother began to suffer from hemiplegic migraines, paralysing half of her body for hours at a time.
As the second eldest of six children, Omari wanted to help out at home, and he turned his hand to preparing meals. Over time, Omari's dad taught him everything he knew about cooking.
Omari started a YouTube channel with some of his creations and eventually launched a company selling a range of dips, inspired by his Caribbean heritage. A CBBC show followed, as did his first book.
Features Ed Alex finds out more about how Omari is inspiring children and adults alike with his vegan cooking.
Elsewhere in the May 7, 2022 issue, we have a collection of delicious seasonal recipes. Plus we have a knitting pattern to make a lace top.
We hope you enjoy it. Let us know what you think.
---
Has this sneak peek at our May 7, 2022 issue encouraged you to subscribe to the "Friend"? Click here. If you do, your "Friend" will come straight to your doorstep! 
You can also take out a digital subscription, meaning your issue will come straight to your computer, tablet or phone! And it's great value for money. Click here for a sneak peek at that!