Fiction Sneak Peek: May 14, 2022 Issue
---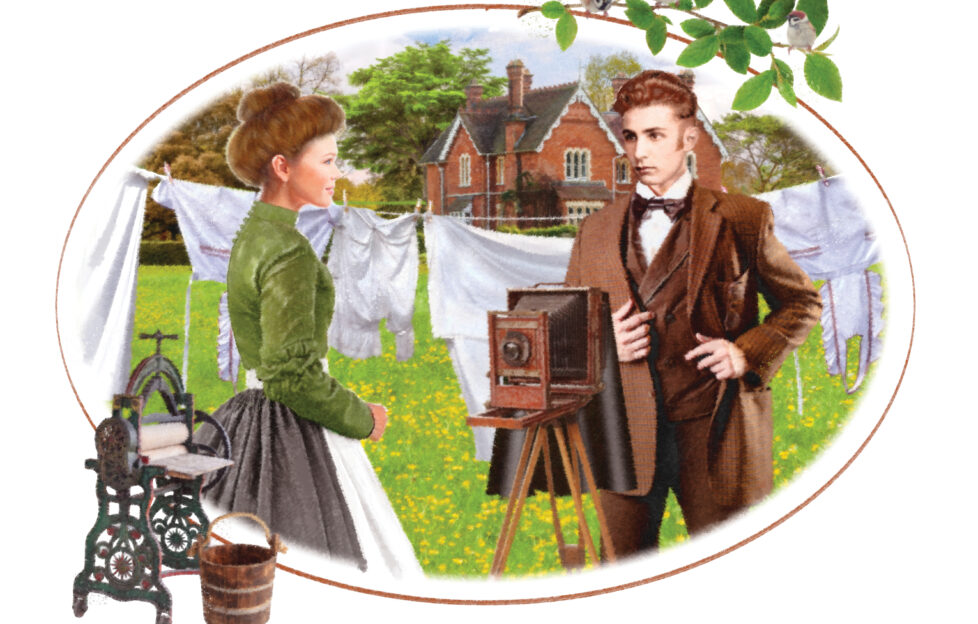 Artwork: Mandy Dixon
A warm welcome to our weekly peek at the fiction in our latest issue!
Our opening story this week is "Picturing The Future", by Becca Robin. Set in 1901, it's the story of laundry maid, Jinnie, who feels invisible – until a photographer pays a visit to the hall where she works…with an illustration by Mandy Dixon (above).
"A Grand Invitation" by Eirin Thompson sees one children's party involve ever-spiralling expense. Artwork by Kirk Houston.
In "Take A Seat" by Patsy Collins, Eva and Tom have been together 40 years, and one park bench is where it all began…illustrated by Shutterstock.
Melina has a gift for finding things, but one surprising find presents her with a dilemma. "Finders Keepers", by Stefania Hartley, has artwork from Jim Dewar.
Matthew feels the loss of his grandad, in "Woven Together", by Teresa Ashby. But Grandad's old chair is about to bring happiness back into Matthew's life. Illustration by Jim Dewar.
Two women in adjacent homes, unable to sleep. What's the connection? "See The Light", by Alison Wassell, is illustrated by Philip Crabb.
A mother of the bride has mixed feelings about cosmetics in "All Made Up", by Linda Lewis. Artwork by Andre Leonard.
Serials
In Part Two of "The Roses Of Weston Bridge", Lucy's comments about the village newcomer have given Len something to think about. Written by Petrika North, our six-part serial is illustrated by Helen Welsh.
Jon and Pat are a very effective team, in the final part of Liz Filleul's "School Of Secrets", which has been illustrated by David Young.
Look out for a brand new serial, beginning next week.
Series
Carrie's opinion of young people is very high indeed, in "Read All About It", by Eirin Thompson.
And in "Riverside", by Glenda Young, Buster is settling in a little too well…much to Ruby's chagrin!