Fiction Sneak Peek: May 28, 2022 Issue
---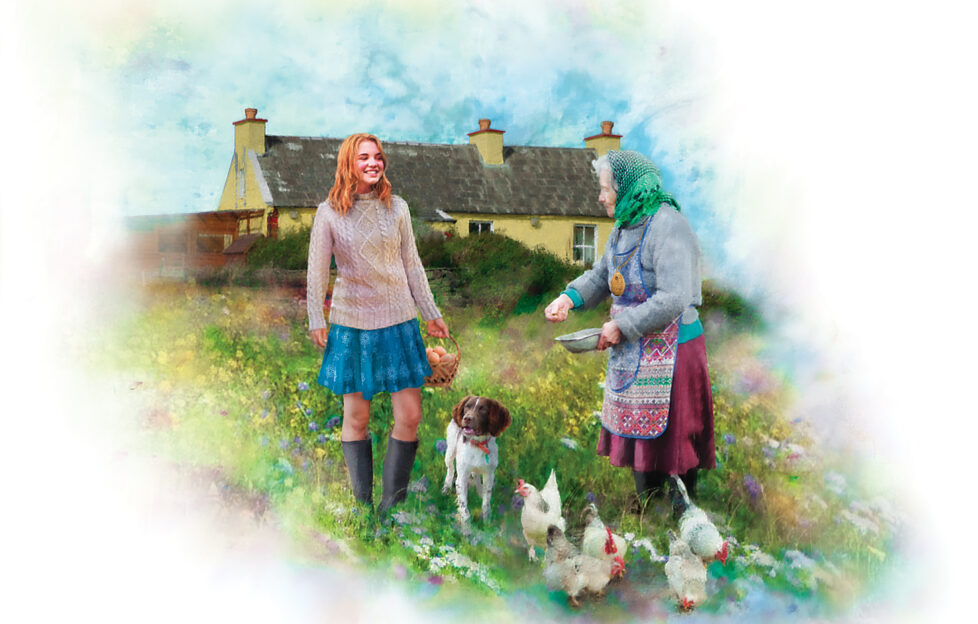 Artwork: Helen Welsh
Let's look at the fiction we have ready to read in this week's issue.
Our opening story is set in the 1980s, where a formidable great-aunt makes an impression on one young girl. Louise McIvor's "Time In The Country" features artwork by Helen Welsh (above).
Stressed-out mum, Alessandra, is exhausted, running after her family. Her mum has an idea of how things can change, in "Buck The Trend", by Stefania Hartley. Illustrated by Mandy Dixon.
We welcome debut author and Writer of the Week, Tony Domaille, next. In "As Time Goes By", David and Jane aren't as young as they used to be – it feels like they're falling apart! Artwork by Shutterstock.
PC Doreen Metcalf is unsure what to think, when vandals trash a well-loved community space. "Give And Take", by Alyson Hilbourne, is illustrated by Martin Baines.
Our next story is "A Sporting Chance", by Alison Wassell. Classroom assistant, Isobel, is dreading the staff 'team-building' sports day which has been organised by her bossy work partner. Illustrated by Ruth Blair.
Sylvie and Thomas have been friends since they were eight years old, in Beth Watson's "I'll Be There". With a Shutterstock illustration.
Margo and her best friend are having fun looking at houses together. Then things take a different turn, in Marie Penman's "A Room With A View". Illustrated by Shutterstock.
Serials
Lily is keen to learn all she can during the trip to Grasse, in Part Two Of Alison Carter's "Lily Of The Valley". Illustrated by Andre Leonard.
In Part Four of "The Roses Of Weston Bridge", Len can't deny the feelings that are growing between him and Vera. Written by Petrika North, with artwork by Helen Welsh.
Series
Roy has surprising news for Carrie and Josie in Eirin Thompson's "Read All About It".
And in Glenda Young's "Riverside", the last thing Anna wants is to buy stolen goods. ..