Editor's Diary: Comings and Goings
---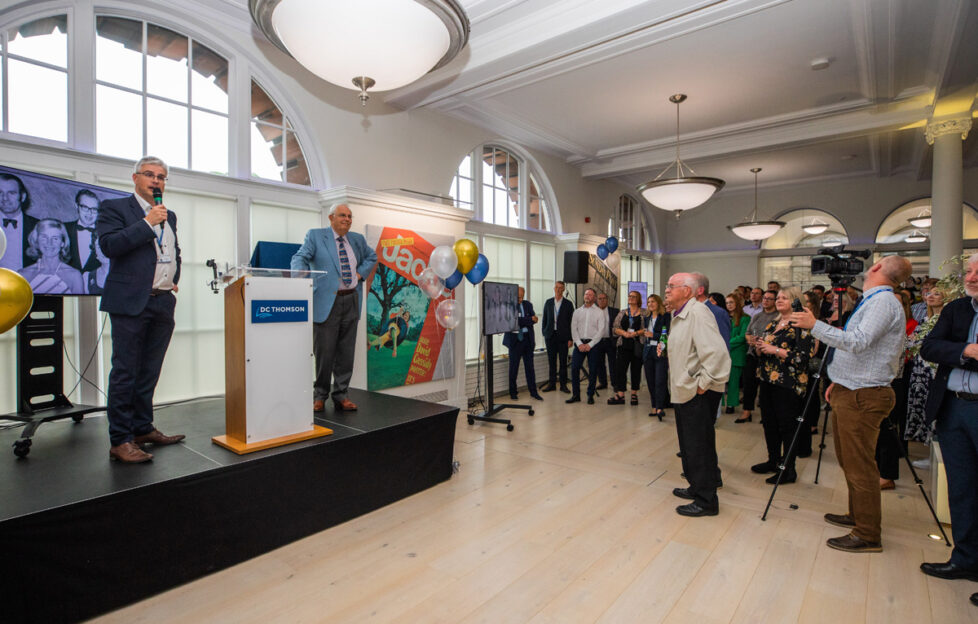 DC Thomson
In my latest Editor's Diary, I'm reflecting on a busy week of meetings, lunches and DC Thomson chairman retirement parties.
Of course, for many, many months over the last two and a half years, there was no such thing! And the fact that there is now indicates a welcome return to normal. Thank goodness!
The week started with a reunion. Our lovely colleagues in This England magazine are based down south, so hadn't been able to travel to Dundee since before the pandemic.
On Monday, though, we welcomed them back to our offices for a long overdue visit.
Talking via video calls is all very well, but there's no substitute for face to face contact. And, as you do with friends, we picked up just where we left off.
As you might expect, a lunch at our favourite Italian restaurant was high up on our list of priorities. And the pizzas didn't disappoint!
Fortuitously, our colleagues' visit coincided with a very special event.
An evening to remember
After our Team Day Tuesday's work was done, we were very happy to stay behind for a social event in our building's gorgeous Counting House.
Some readers of this Diary will remember that this was the venue for the birthday party held to mark the 150th birthday of the "Friend" in January 2019.
This time, the occasion was a reception for DC Thomson's former chairman, who was retiring after an astounding 58 years with the company.
This amazing achievement was marked in style with drinks, food, speeches and gifts. There was even a short film packed with tributes from some famous faces who started their careers with DC Thomson.
But the best bit for me was that retired members of staff had also been invited. I saw so many former colleagues and friends, some of whom I hadn't talked to in years. It was wonderful to catch up with them again. Not a bad way to spend a Tuesday evening!
---
Read more from "The People's Friend" editor, Angela.