150th Birthday Party
---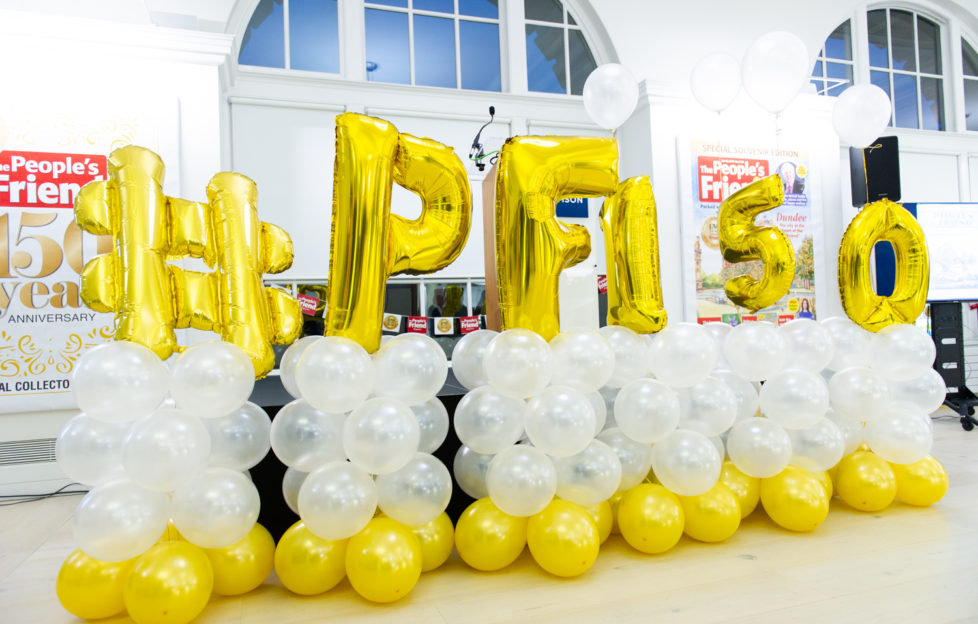 Photograph by DC Thomson Ltd.
Oh, what a night! Yesterday evening saw guests and staff gather for our 150th party downstairs here in Meadowside.
Our Jacki and Lucy had organised the evening, with Angela and the help of Georgia and Kirsty from the marketing team – but outside of that select group, none of us knew what to expect when we headed downstairs just before 4:30 p.m.
A Flying Start
After guests came in, picked up a name badge and a drink, our host for the evening – Paul Egan, our Head of Operations – welcomed everyone. Then – in the first surprise of an evening full of them – Paul introduced the Fly Right Dance Company, who appeared several times during the evening, performing dances from different eras.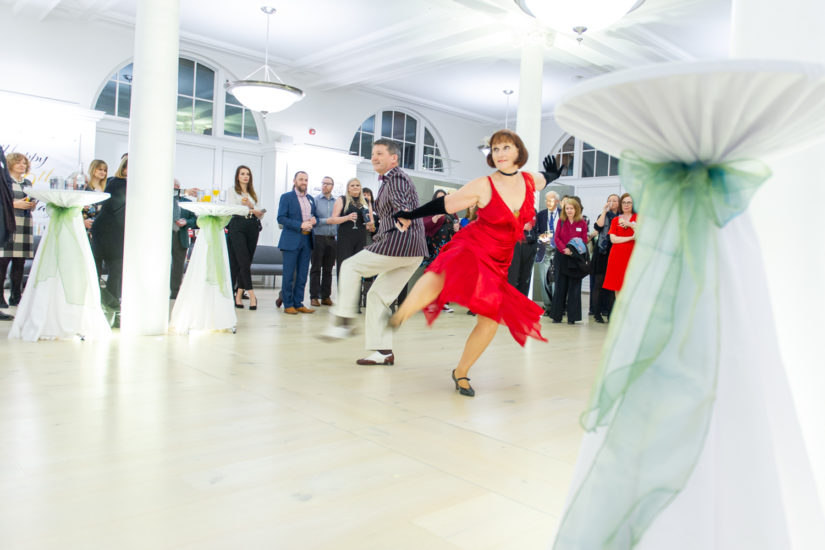 Next on the stage was Mr Andrew Thomson, the Chairman of D.C. Thomson, who graciously sang our praises. Paul returned to the stage, and mentioned some of the charities that we've been involved with in recent years. We've been so proud of every one we've had the chance to feature – the Winnie Mabaso Foundation, Greenfingers and our ongoing feature on Pets As Therapy.
At which point, Yvonne and Malcolm Gosling from P.A.T. came into the room with their lovely Shih Tzu, Rosy. Our Jaclyn was straight over for a cuddle!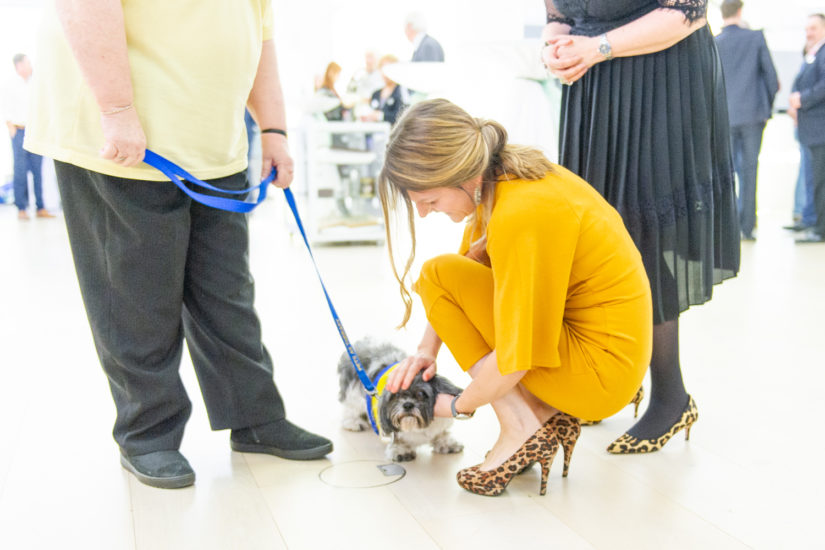 More incredible dancing from the two pros, this time a Shim Sham/ Jitterbug from the wartime.
Then it was time for cocktails. Cocktails from the "Friend" no less – recipes that had appeared back in an 1872 edition, in an article entitled "American Drinks"!  Full recipe details here.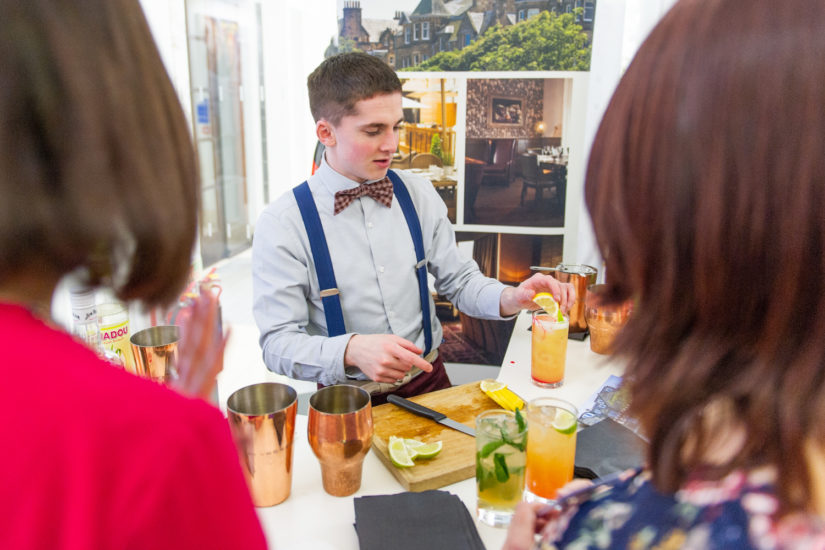 Chief Executive Mike Watson then took to the stage, before more mingling and munching, and a video from our lovely readers telling us what the "Friend" means to them.
One of our competition-winning readers who was there in person, Anne Bufton-McCoy, then got to share her own thoughts on the magazine. Which moved us all a little bit, I'm not ashamed to say! We hope that the work we do brings you some joy, so it's lovely to hear that it does. Thank you, Anne!
Our Willie Shand then piped in the big birthday cake. Willie's a talented piper, and what more fitting entrance could there be for our celebration cake? Recently, we realised that Willie's written over 1000 articles for us!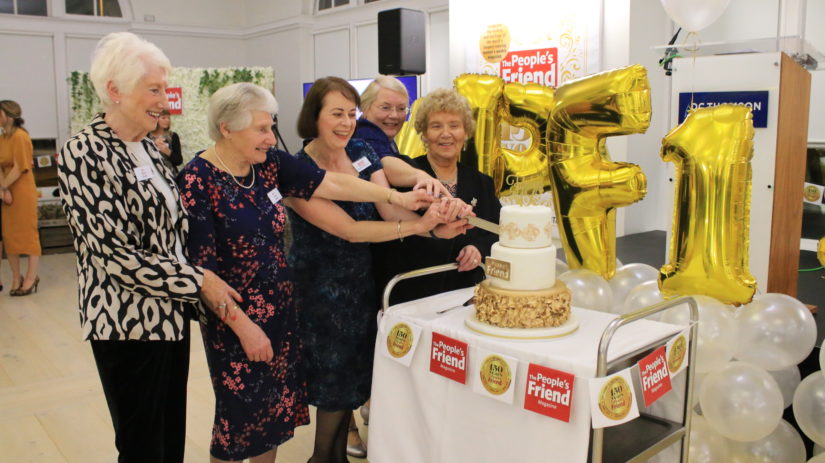 Another dance, and then a chance to get stuck into the cake, before things began to wind down for the evening – but not before one last surprise for us in the team, when we were brought up to the podium and presented with a bottle of fizz and a coaster each! As you can tell from the photo, none of us had been expecting that!  Kirsty has written a piece about the surprise, which you can find here and see what the lovely coaster looked like.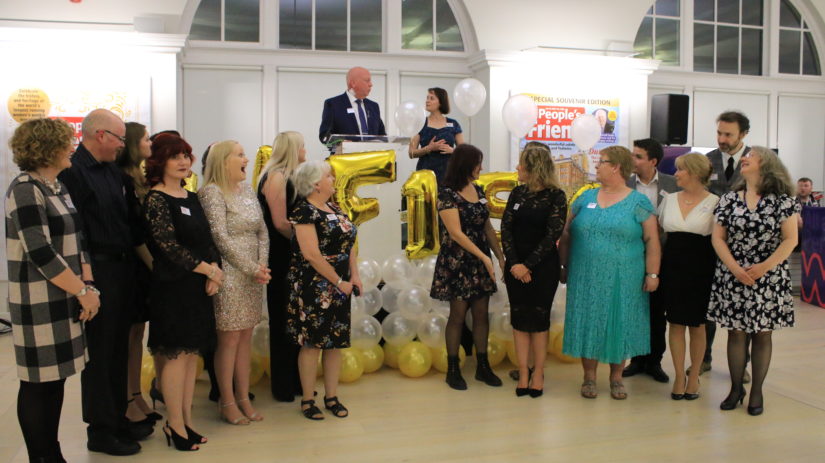 After such a lovely evening, though, folk were reluctant to leave, and we didn't want to, either. We can't thank everyone enough for their support. Whether you were here in person or in spirit, we thank you all for continuing to contribute to and read the magazine. We're only here because of you, dear reader!
Don't forget the Special Souvenir Edition of the weekly mag is still in shops. The 150th Anniversary Special is still on sale, and there are a whole selection of anniversary-themed goodies available in the shop, too.