Features Sneak Peek: June 4, 2022 Issue
---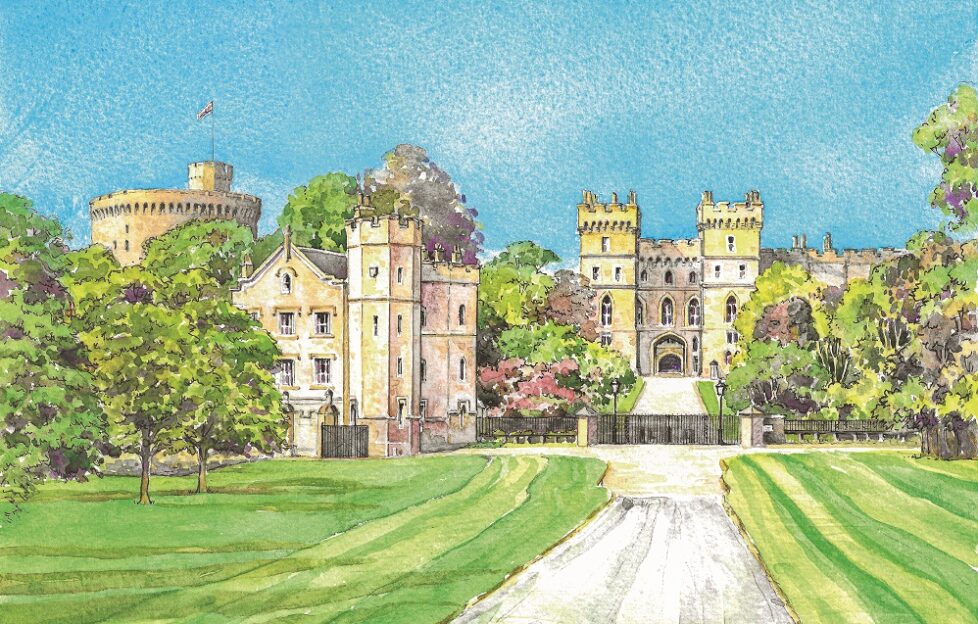 Illustration by DC Thomson Ltd.
Ian Lloyd delves into the history of Windsor Castle, in the June 4, 2022 issue of "The People's Friend".
The historic market town of Windsor is probably best known as the home of the largest occupied castle in Europe. It's also the continent's longest-occupied castle, having been built a thousand years ago by William the Conqueror.
For the past few years, it's been the Queen's main residence. It has long been close to her heart. She spent the war years there with her sister Margaret. When the Queen came to the throne in 1952, she and Prince Philip had the private apartments restored as a family home for them and their two children, Charles and Anne.
Join Ian as he regales us with tales of the castle's history.
Evolve Cycling Network
Most of us have childhood memories of tearing along on our bikes with friends, or setting off on solo adventures.
Many of us will still enjoy the occasional bike ride. Some may have become cycling enthusiasts or members of a cycling club.
For Muslim women,  the idea of joining a club or even getting on a bike as an adult might be a challenge. Enter Evolve Cycling Network who are breaking down barriers facing Muslim women in cycling. Gillian Harvey finds out more.
Queen Superfan
Celebrations marking HM the Queen's 70 years on the throne are sure to make the milestone an unforgettable moment in time.
As the country works itself up into a real royal frenzy, one sector is savouring a Platinum Jubilee jamboree.
Memorabilia sellers are enjoying a bonanza as tea towels, mugs, plates, photos and all manner of other souvenirs are snapped up by those looking for a special keepsake.
But Anita Atkinson, from County Durham, already has one or two. In fact, royal superfan Anita has more than 12,000 items of memorabilia. Bill Gibb finds out how it all began.
Sidney Poitier
The 1955 film "Blackboard Jungle" is best remembered for ushering in the rock 'n' roll era by featuring Bill Haley's "(We're Gonna) Rock Around The Clock" over its opening and closing credits.
It was also a breakthrough movie for Sidney Poitier, who played a juvenile delinquent in the story and went on to become one of America's best-loved actors.
Poitier went on to become the first black man to win an Oscar for Best Actor, for the 1963 drama "Lilies Of The Field".
In the magazine, Douglas McPherson remembers the trailblazing actor, famous for the classic 1960s films "In The Heat Of The Night" and "To Sir, With Love".
Elsewhere in the June 4, 2022 issue, we have recipes that are perfect for a Jubilee party. Plus we have a knitting pattern to make a lovely cardigan.
We hope you enjoy it. Let us know what you think.
---
Has this sneak peek at our June 4, 2022 issue encouraged you to subscribe to the "Friend"? Click here. If you do, your "Friend" will come straight to your doorstep! 
You can also take out a digital subscription, meaning your issue will come straight to your computer, tablet or phone! And it's great value for money. Click here for a sneak peek at that!