Fiction Sneak Peek: June 11, 2022 Issue
---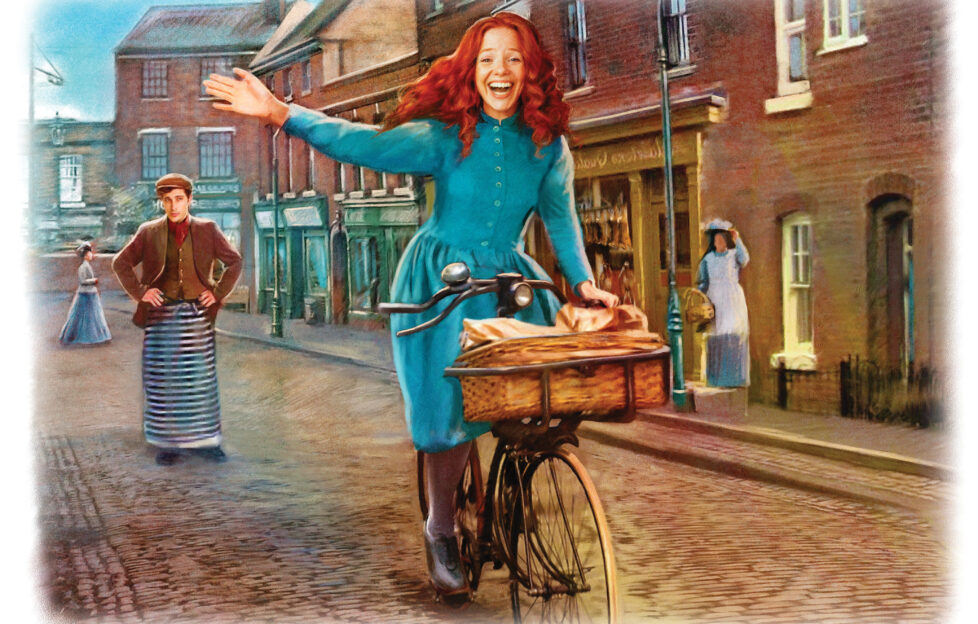 Artwork: David Young
Hello and welcome to a new week of reading with "The People's Friend"!
Our opening story this week is Teresa Ashby's lovely "Can We Fix It?". One plumber's assistant – with four legs and a furry tail – has the knack of bringing people together. Illustration by Kirk Houston.
Everyone wants Ruth to buy a mobile phone. Will she give in? Find out, in Alison Carter's "Ringing Off".
Laura prepares to open her home to refugee, Anna, in Gabrielle Mullarkey's "Look Up".
An uninvited guest makes life challenging for Fran and Jonah, in Beth Watson's "Friend Or Foe". With artwork by Tracy Fennell.
Pamela Ormondroyd's "On Your Bike" is next. We're in the 1890s – can one young lady's first time on a bicycle help her dreams become a reality? Artwork by David Young (above).
Tanino's birthday is fast approaching, and Melina has a plan up her sleeve! "It's The Thought That Counts" by Stefania Hartley, is illustrated by Jim Dewar.
In our final story of this issue, sisters Ash, Cerys and Hattie are hot-housed by their well-meaning mum, but they're in danger of burning out.  "Be Yourself" is written by Alison Wassell.
Serials
A super new serial begins today – "The Legend Of Wychwood Manor", by Sarah Batten. Set in the 1770s, it's begins with a new start for Belle – but it's not the one she hoped for… illustrations throughout by Sailesh Thakrar.
It's the final instalment of "The Roses Of Weston Bridge", by Petrika North, and love is in the air for more than one couple in the village. Artwork by Helen Welsh.
A new serial starts next week.
Series
A new series begins today – and a new career beckons for Chloe, in "Wedding Designs", by Jan Snook.
And in Glenda Young's "Riverside", surely Mike hasn't been accepting stolen goods from the local gangster?