Fiction Sneak Peek: June 25, 2022 Issue
---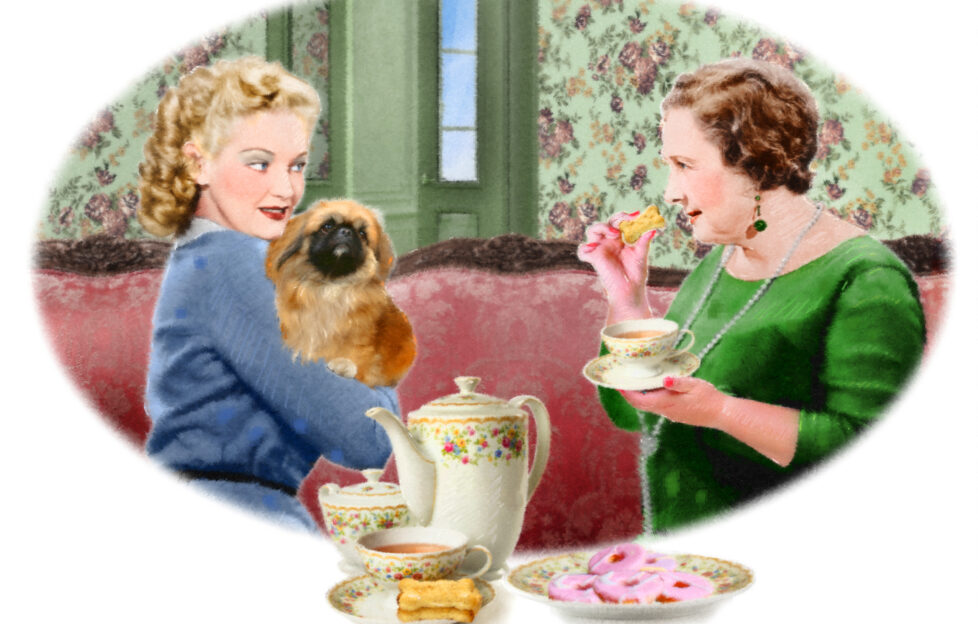 Artwork: Mandy Dixon
Welcome to a new week of reading, with your "Friend"!
Our Opening story is set in 1925 – "Close To The Wind", by Kitty-Lydia Dye. With the day of the regatta approaching, wherry owner Arabeth has an important decision to make. Artwork by David Young.
Jenni's family and friends have gone out of their way to make a birthday special, in Diana White's "Wrapped With Love".
It's Blaine's first school sports day and he's determined to take home an award! "A Winning Attitude" is by Eirin Thompson.
Next we have "Teatime Treats" by Debut Author, Sally Waterbury. Cassie hadn't expected her dog and Mrs Rogers to have so much in common! Artwork by Mandy Dixon.
Can a move back home give one young woman the solitude she craves?  "A Space To Heal", by Teresa Ashby, is illustrated by Andre Leonard.
When it comes to dating, Di's mum is behaving just like a teenager! "Role Reversal" by Pauline Bradbury, features artwork by Jim Dewar.
There's "Thirteen At The Table", in our final short story of this week, written by Stefania Hartley. But does it mean bad luck, or is that just an old superstition?
Serials
It's Part Two of Kate Finnemore's "Summer At The Chateau", and Darriel is delighted to have enthralled a new audience in France. Our six-part series is illustrated by Mandy Dixon.
Belle watches in horror as the shipwreck threatens to claim more lives, in Part Three of Sarah Batten's " The Legend Of Wychwood Manor". Artwork throughout by Sailesh Thakrar.
Series
In Part 3 of "Wedding Designs" by Jan Snook, have Chloe and Alice found their new wedding photographer?
And someone needs to speak to Bullseye Bev, in Glenda Young's "Riverside" – and the sooner, the better!