Fiction Sneak Peek: July 2, 2022 Issue
---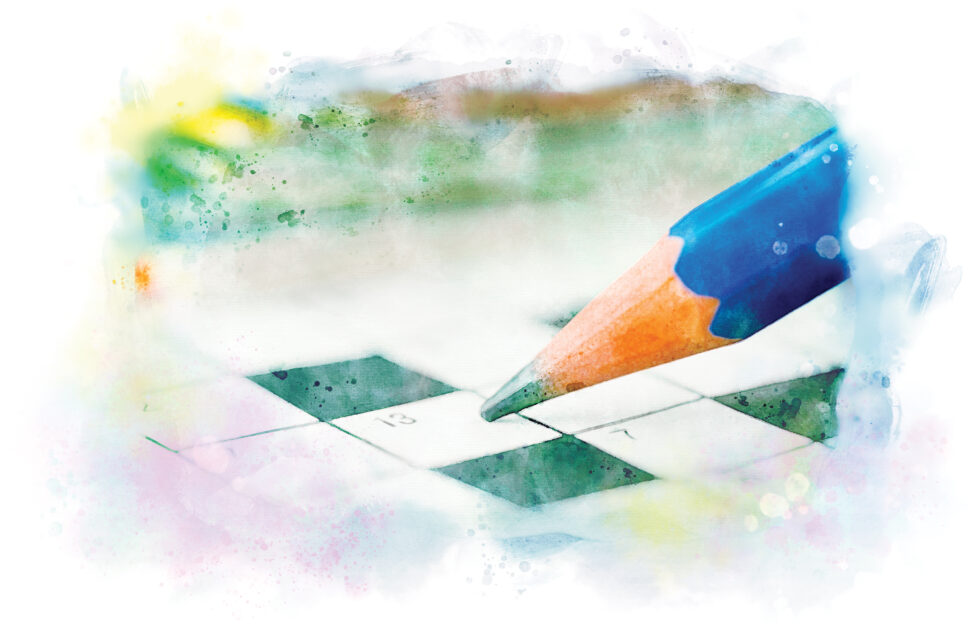 Pic: Shutterstock
Welcome to our weekly look at the fiction in this week's issue.
Our opening story this issue is Gwen Rollinson's "Leave It To Chance". Despite their best efforts, is it possible that Gloria and Matt are destined not to meet? Artwork by Kirk Houston.
Kim's daughters are due on stage, but the drummer hasn't turned up. The show must go on, in Nicola Martin's "Roll With The Punches".
"Give Us A Clue" by Becca Robin is next. An important question has been posed, and the answer may be found in an unlikely place. With a Shutterstock image (above).
The ocean holds many treasures, including Salvatore's wedding ring, in Stefania Hartley's "Lost At Sea".
We're in the 1950s for our next story, and one teacher's skills are tested to the limit by one little lad. Why can't he be like his well-behaved twin? Alison Wassell's "Live And Learn" is illustrated by Pat Gregory.
Jean's results from the personality test have not gone down well, in our latest Maureen and Jean story – "Who Do You Think You Are?". By Eirin Thompson, it's illustrated by Ruth Blair.
Our final story of this issue is "The Muddled Gardens", by Vanda Inman – and a mismatch of neighbours is everything Cathy has dreamed of finding. Artwork by Helen Welsh.
Serials
In Part 3 of "Summer At The Chateau", Lexi is sure the people of Saint-Martin-des-Valles are hiding something. Kate Finnemore's serial features artwork by Mandy Dixon.
In Sarah Batten's "The Legend Of Wychwood Manor", Lil can't remember when she last had such fun. But can she trust Elias? Artwork by Sailesh Thakrar.
Series
In Jan Snook's "Wedding Designs", there's a steep learning curve going on, in Chloe and Alice's new business…
…and it's time for Mary to have words with Bullseye Bev, in Glenda Young's "Riverside".