Cool Crutches: The Women Revolutionising Walking Aids
---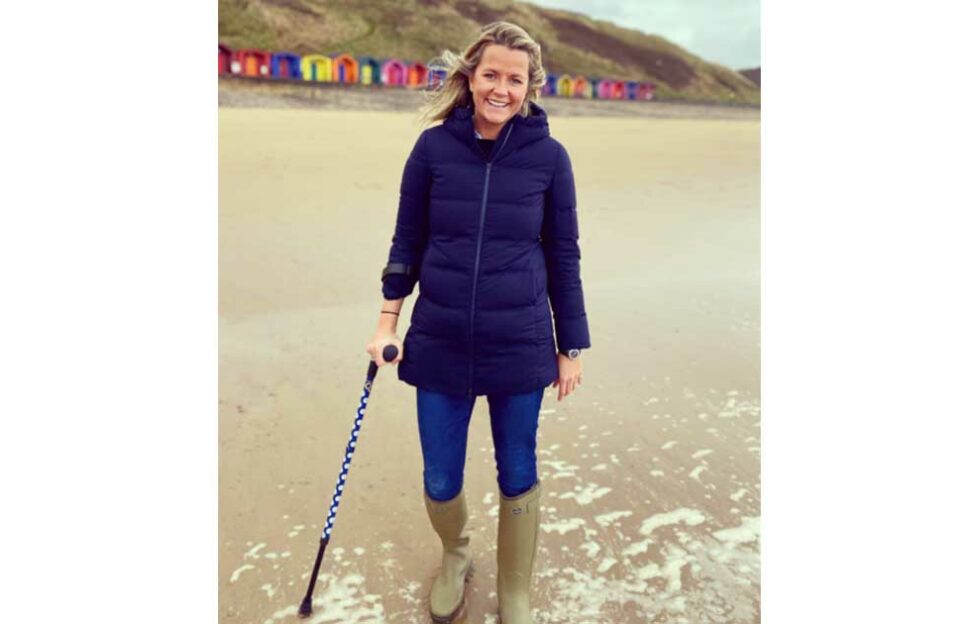 Photo from Cool Crutches.
July is Disability Pride Month and we're shining a spotlight on Amelia Packham, CEO and Co-founder of Cool Crutches. Founded by Amelia and her mother after Amelia suffered from a quad bike injury at the age of 19 which led to a spinal cord injury, the pair were driven to find a better solution than the NHS crutches which caused Amelia further pain.
---
Launched in 2006, Cool Crutches was created to fill a space for practical and comfortable, yet stylish crutches and walking sticks to prevent the physical as well as mental limitations, pain and discomfort caused by normal walking aids. The company has seen an 800% rise in sales over the past year, with celebrity fans helping to drive demand.
Amelia and her mother founded the company after Amelia's injury. While in rehabilitation, she suffered from severe hand blisters leading her to delay time-sensitive rehabilitation treatment.
Developed by someone living with a long-term disability, the products are the most comfortable, silent, functional and safest walking aids. Specially designed with a mould to the natural hands, the products prevent painful and limiting blisters.
After Amelia experienced dangerous breakages of hospital crutches, Cool Crutches and Walking Sticks were designed to be long-term and safe solutions with adjustable heights to maintain a stable and safe walking gait. The silent products also feature functional wrist straps and detachable cuffs to prevent the crutches from clicking as you walk or falling to the floor when users open doors.
Cool Crutches Design
Designed to empower people living with disability, Cool Crutches and Walking Sticks are available in a wide range of colours and prints. Plus, the option to personalise them with a custom design.
Amelia Peckham, CEO and Co-founder of Cool Crutches commented: "Cool Crutches was founded following my personal battle with regular crutches. Doctors told me that I had a short period to regain feeling and movement in my legs and following this any progress I hadn't made would impact my life-long injury. When severe blisters set me back a week, it wasn't time I could lose and it added to the feeling the hospital crutches gave me that I was less capable than I used to be.
"At a time when my physical and mental health were at their lowest, the one thing I had been prescribed to support my new life was the one thing holding me back. My crutches. We've already helped so many people with long-term disability, as well those who temporarily need safe and comfortable support to walk, feel empowered again and with our recent enormous growth I hope we can help many more people."
---
Read more amazing stories of Helping Others.