Fiction Sneak Peek: July 16, 2022 Issue
---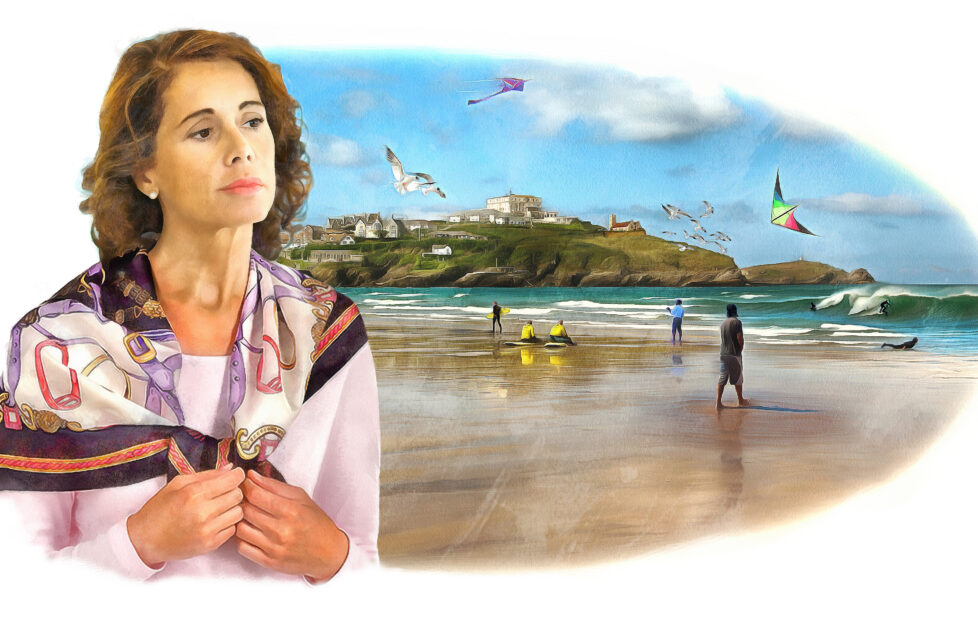 Artwork: Gerard Fay
Lots of super summer reading is ready for you, in our latest issue – on sale Wednesday, July 13.
There's a summer holiday packing palaver in our opening story – "Just In Case", by Eirin Thompson. Illustration from Kirk Houston.
In our next story, Robbo has gone missing from his owners' B&B. The neighbours have rallied round, but he's nowhere to be seen…Beth Watson's "Where's Robbo?" is illustrated by Kirk Houston.
Zoe is terrified of wasps, so when a delivery man arrives, she asks for his help… "Creating A Buzz" is written by Jane Ayres.
The Bunting family are on holiday, and Fred makes a friend in Nigel, the Penny Arcade man. But all is not well in Nigel's world, as an all-singing, all-dancing arcade is opening across the way… Christine Bryant's "Arcade Antics" features artwork by Martin Baines.
It's the 1890s, and Letitia takes over her late father's photography business. But will anyone require the services of a lady photographer? Anna Hamblin's "Flash, Bang, Wallop!" features artwork by Tracy Fennell.
One woman will always love the beach, despite what happened there, all those years ago…Lynda Franklin's "By The Water's Edge" is illustrated by Gerard Fay (above).
In our final story this week, two friends find they'll always have each other's backs, whatever challenges life throws at them. "Whatever It Takes" is by Katie Ashmore.
Serials
In the penultimate part of "Summer At The Chateau", Romain and Lexi are about to make a startling discovery. By Kate Finnemore, our six-part serial is illustrated by Mandy Dixon.
And in the dramatic final part of "The Legend Of Wychwood Manor", things are looking bleak for Belle. Can she escape the watery grave Jocasta has planned for her? Sarah Batten's six-part serial has artwork by Sailesh Thakrar.
A new serial begins next week.
Series
In Jan Snook's "Wedding Designs", do Chloe and Alice have space for their parents' surprise?
And in Glenda Young's "Riverside", it seems some items on the Old Engine Room's menu aren't to everyone's taste!