Craft Preview: July 23, 2022 issue
---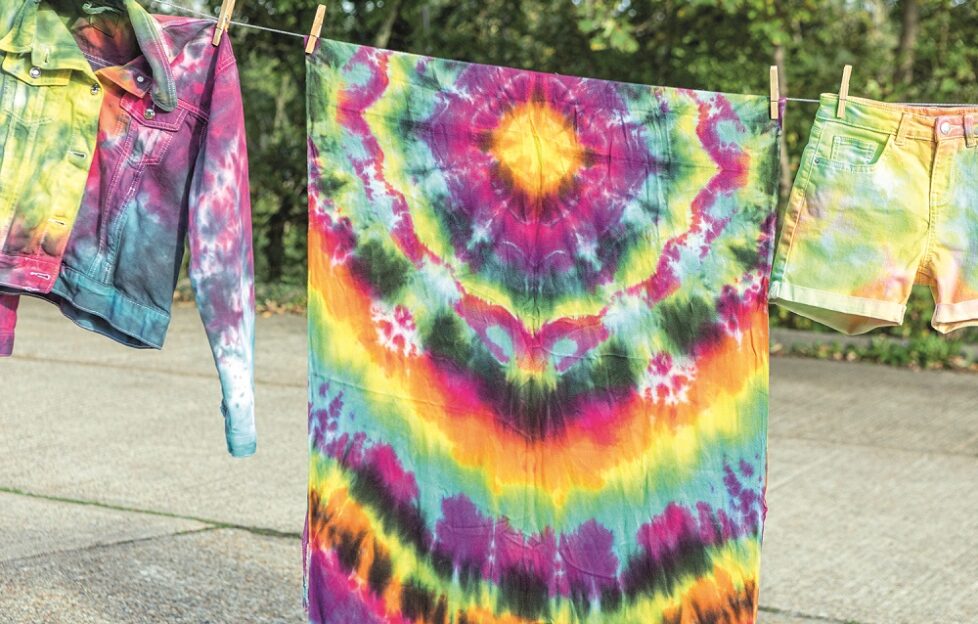 Shine in the sun with our tie-dye wrap – this is our craft preview for the July 23 issue, on sale this Wednesday!
---
Tie-dye is everywhere this summer! If you want to create your own kaleidoscope of colour, we can show you how.
Step-by-step instructions and photographs will take you through each stage of preparing and dyeing your fabric.
To make a pashmina like ours, you will need a pashmina in cotton, hemp or bamboo, a selection of dyes (we used six), soda ash solution, squeezy bottles, elastic bands, basins, jugs, plastic sheeting, wire rack and rubber gloves.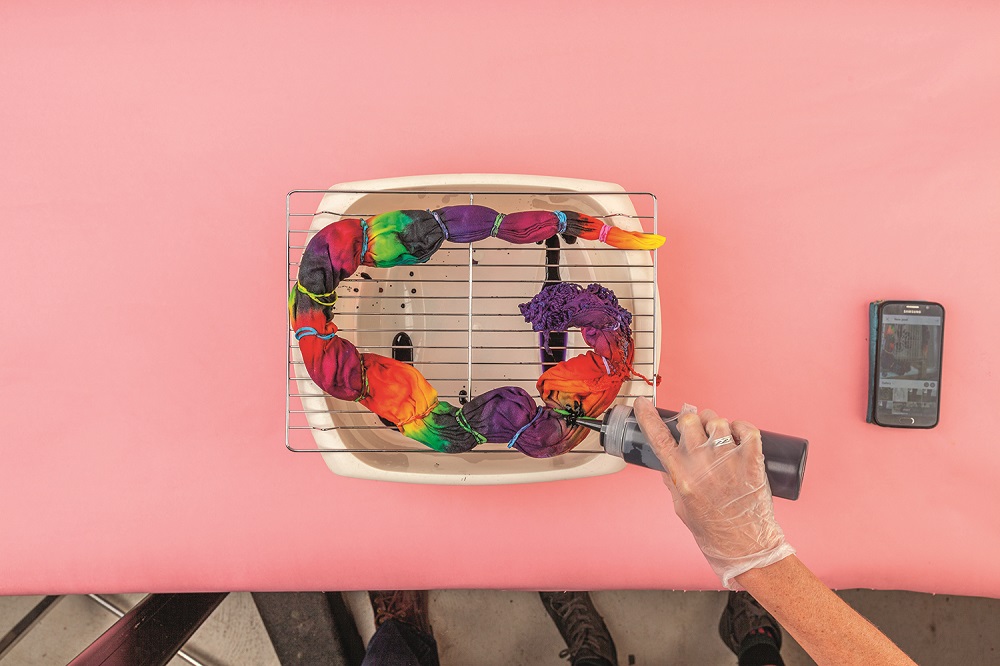 Most of the above can be sourced locally.
To dye your pashmina you will need to allow around time to allow you to apply the dye and let it soak in. Once that is done, you simply wrap in carefully and leave somewhere over night to set.
Our pashmina design comes from the book, "Modern Tie Dye" by Abi Patten, published by Search Press. For more information on this book, visit www.searchpress.com.
Remember, that that there will be an offer in the magazine for UK free shipping.
We all love a bit of colour in our lives, and this design will certainly brighten up any outfit.
---
Sign up to our newsletter to be kept up to date with all the news from the "Friend" team.