Fiction Sneak Peek: August 6, 2022 Issue
---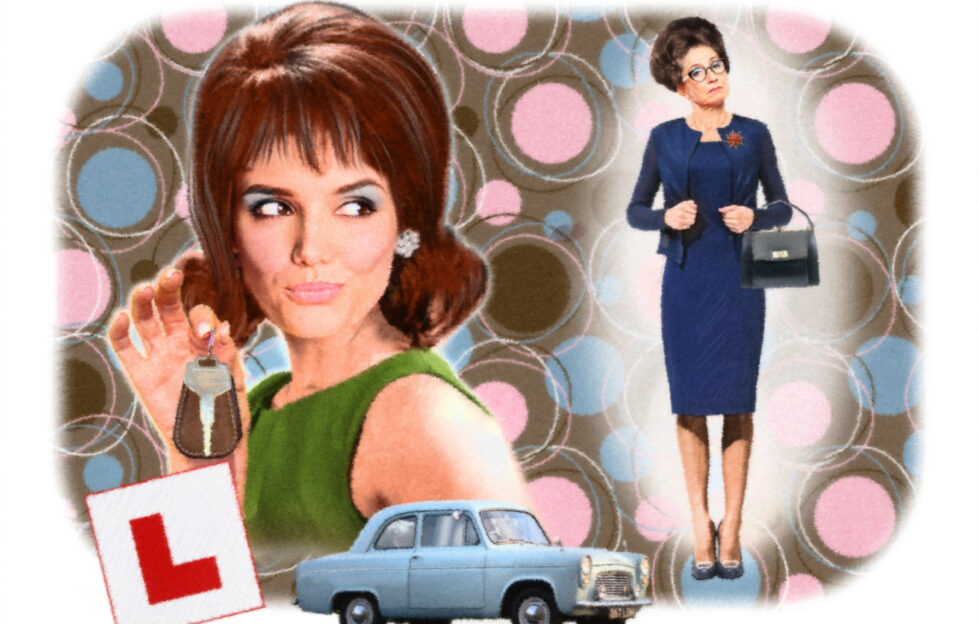 Artwork: Mandy Dixon
Welcome to a sneak preview of the fiction in our latest issue – on sale Wednesday, August 3.
Our opening story is "Booked And Busy", by Alison Wassell – where we discover that running a mobile library isn't for the faint of heart! Artwork by Tracy Fennell.
The village garden show won't be quite the same, now that Trevor is no longer around – but did he plant "The Seed Of Success" before he left? Sara Partington's short story is illustrated by Jim Dewar.
Fran's neighbour, Agatha, swears that when love is in the air, her old kettle boils by itself.  "Time For Tea" is by Linda Lewis.
We go back to the 1960s for our next story, Wendy Janes' "Driving Miss Crasker". Maggie's driving test is coming up soon, but her instructor has left Maggie in the lurch. Cue lessons from the formidable Miss Crasker.  Artwork (above) by Mandy Dixon.
Thirty years ago, Connie and Andy made a promise to meet up again,  if they were still single. Connie's preparing to go – but will Andy show up? Find out in Anna Hamblin's "A Promise Made", with artwork by Mandy Dixon.
Poppy and her mum visited a fortune teller at the fair, and now Poppy's worried that Madame Olivio's reading is being taken rather too seriously! "The Future's Bright" is by Eirin Thompson.
In our final story this week, Louise finds herself on holiday – but it's not her first-choice destination! By Marie Penman, "Climb Every Mountain" is illustrated by Ruth Blair.
Serials
In Part Two of Suzanne Ross Jones' "Love And Best Wishes", romance is in the air. Artwork from Kirk Houston.
Jennet's new-found happiness is about to face some challenges, in Part Three of Pamela Kavanagh's "The Apothecary's Apprentice".  With artwork by David Young.
Series
Alice has suspicions about photographer, Lawrence, in Jan Snook's "Wedding Designs"…
…whilst over on Glenda Young's "Riverside", Mike's about to learn of a shocking new development.