Knitting A Baby Top Preview: September 10, 2022
---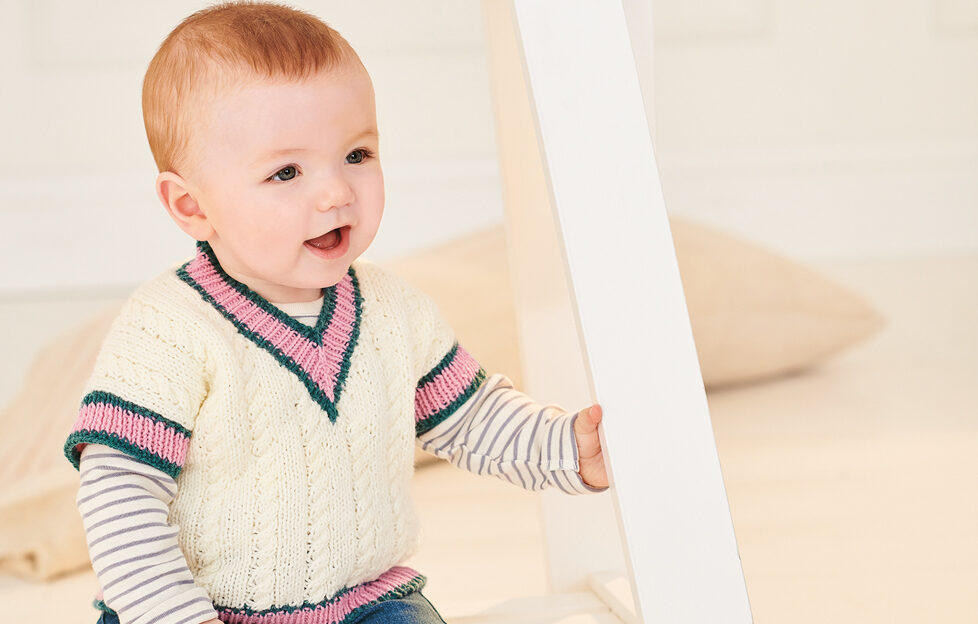 We're knitting a lovely little baby top this week. Who could resist this classic design?
Difficulty: Easy
---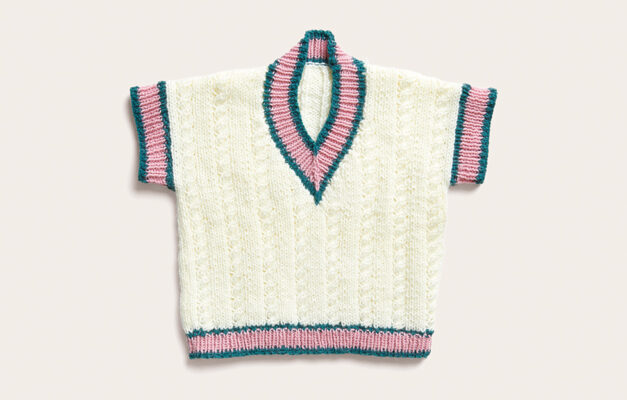 Worked in Rico Baby Classic DK in the shades Cream (002), Fir Green (083) and Candy Pink (082), our cabled tank top is the perfect extra layer for this time of year.
It comes in five sizes ranging from 41 cm (16 ins) to 61 cm (24 ins). There are many other shades available if you prefer different contrast shades or even another main colour.
You can check out the range and order direct from www.woolnstuff.co.uk
We have graded this as an easy design.
The pattern consists of four rows with a cable worked on the third row, so you will need a cable needle, too.
If you like this design, it is part of a series available in the booklet, College Designs, available from your local Rico stockist or from Wool n Stuff as before.
This is such a versatile little garment that you might be tempted to knit more than one, and it would make the ideal gift, too.
Send in yours!
The People's Friend team want to see your creations. Send them to peoplesfriend@dctmedia.co.uk for a chance to be shared on social media or in the magazine!
---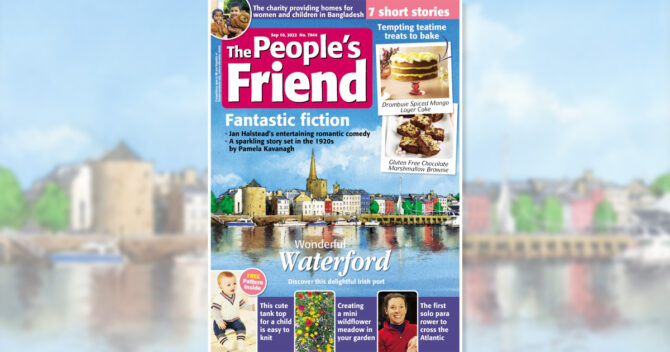 Find the full instructions for knitting a baby top in our September 10, 2022 issue of "The People's Friend". On sale this Wednesday! Available online or from most major supermarkets and newsagents.
Plus, for more crafts, visit our Craft section. Or you can subscribe to "The People's Friend" here, to make sure you'll never miss another one of our great patterns and projects.