Willie's View: Arbroath Smokies For Tea
---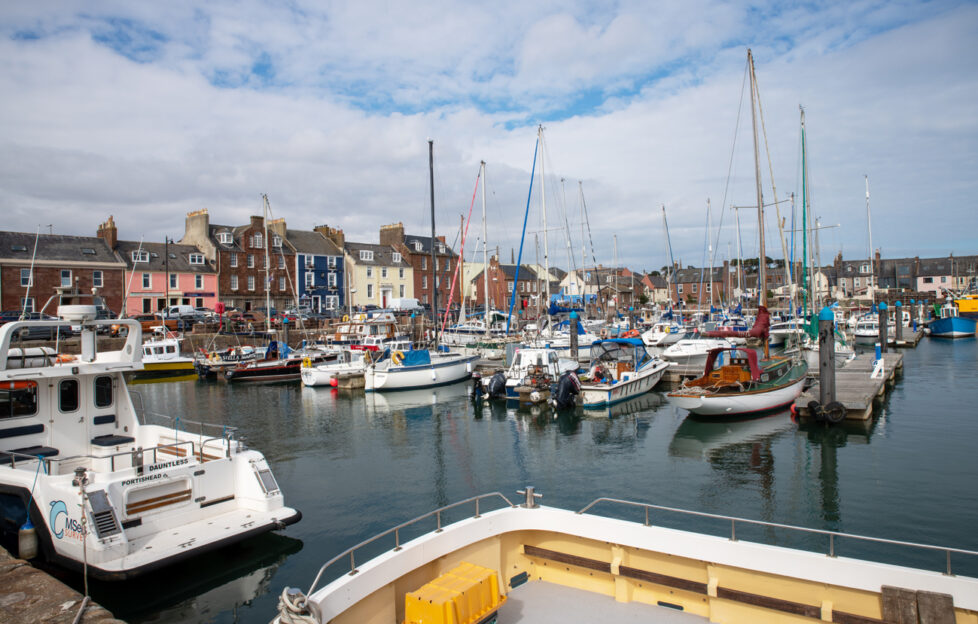 Arbroath Harbour.
Willie's having Arbroath "smokies" for tea after a trip to the famous Angus fishing town . . .
---
Having a wee job to do in Forfar this afternoon, rather than head straight home afterwards, I took the notion to keep going and head out to the coast at Arbroath. I always enjoy nosing around harbours. Packed full of colourful fishing and pleasure craft, Arbroath Harbour is never disappointing.
It was the Abbot of Aberbrothock who had the original harbour built back in 1394. Aberbrothock was the old name for Arbroath; meaning 'the mouth of the Brothock'.
Smoked On Site
The Brothock Burn still flows down past the harbour. From above its opposite bank wafts the aroma of herrings being smoked in a local smoke house. Arbroath is the only place in the world allowed to call their smoked herrings genuine Arbroath Smokies.
I certainly wouldn't be going home without one for my tea and a couple for the freezer. There's nothing like them, served hot with a dod o' butter.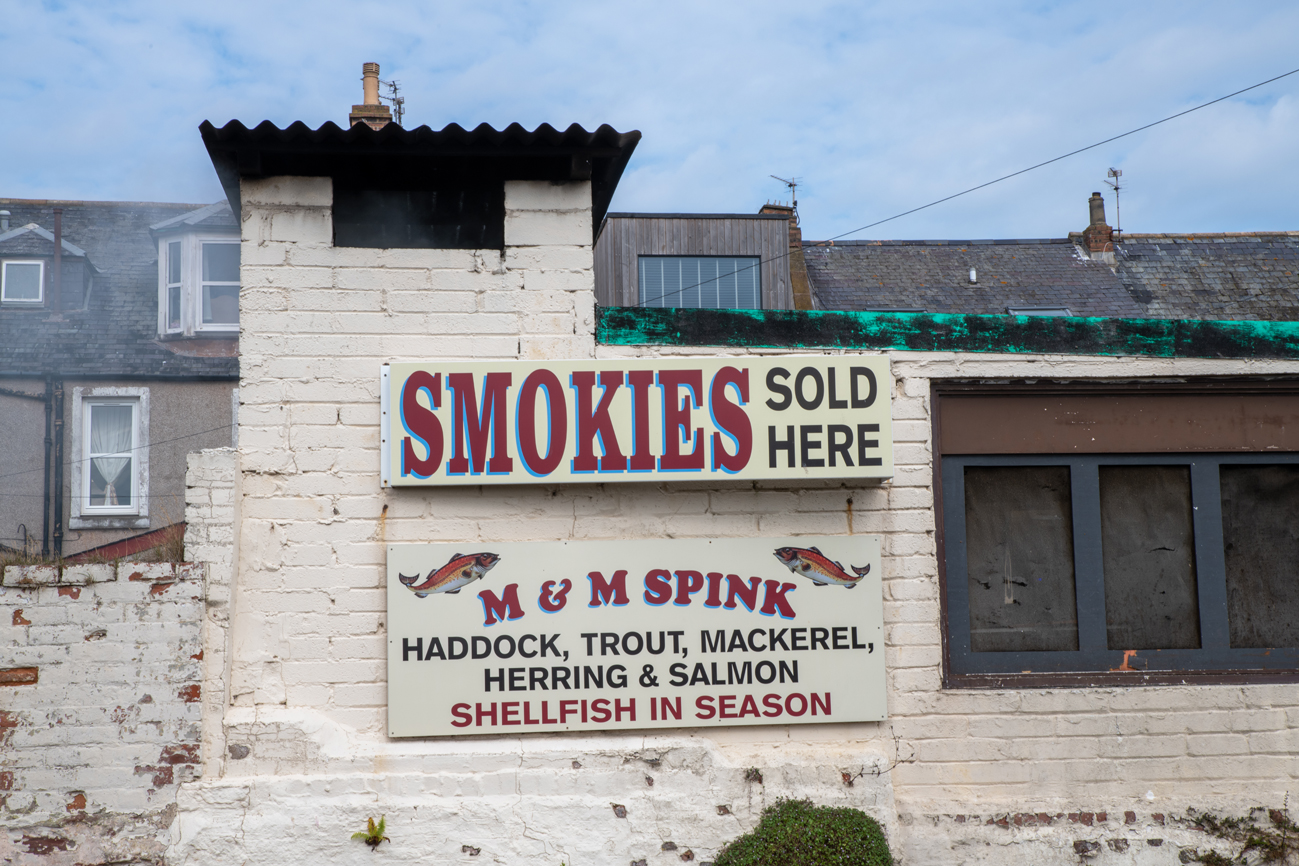 Dangerous Waters
Around eleven miles off shore is the dangerous tidal reef of Inchcape Rock. It's also known as the 'Bell Rock'. To warn vessels of its presence, the Abbot of Aberbrothock placed upon it a warning bell to be rung by the action of the waves.  The pirate Sir Ralph the Rover decided to cut the bell down though. But he got his just deserves after he and his own ship and crew perished when they floundered upon that very reef.
In 1806, Robert Stevenson was given the go ahead to build a lighthouse on the reef.  More than 200 years on and the Bell Rock Lighthouse, one of the Engineering Wonders of the World, still stands defiant against the waves.
Long before the invention of the telephone, communication between the lighthouse keeper and the shore base was done by raising and lowering of a large copper ball on a staff.  It's amazing how much information that simple system could relay.  For example, when the keeper's wife gave birth; if the ball at Arbroath was raised with a pair of trousers the keeper knew it was a boy; if raised with a dress, it was a girl.
---
Read a blog from our Tracey about a walk she took on the nearby cliffs!