Fiction Sneak Peek: October 22, 2022 Issue
---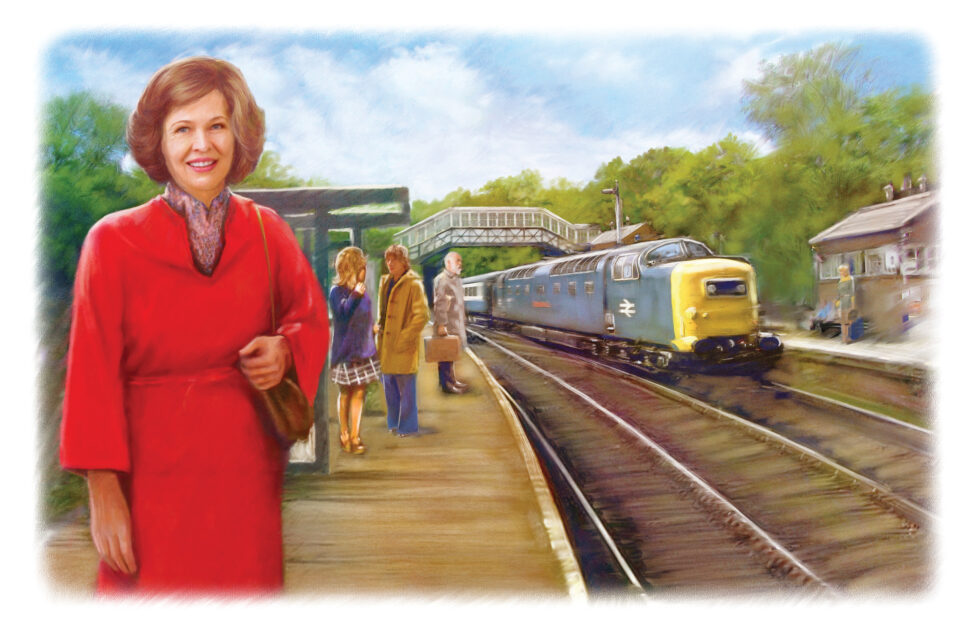 Artwork: David Young
Hello, and a warm welcome to a sneak peek at this week's fiction.
A late train creates time for new friendships to blossom, in this week's opening story, "Getting On Track". By Rebecca Holmes, it features artwork by David Young (above).
We're "Going Old School", next, as a couple reflect on how best to help their foster daughter. By Louise McIvor, it's illustrated by Ruth Blair.
A mum with a musical daughter engineers a meeting with her teen heart throb, in Eirin Thompson's humorous "Sing For Your Supper".
An inscription on the front of a book tells a very interesting story, in "On The Front Page", by Liz Filleul. Illustrations for our 'Bookshop' series are by Sarah Holliday.
Moving back proves a challenge, in "Keeping Mum", by Moira Gee. Artwork Andre Leonard.
Pete's gift is generous – but what on earth is Michelle going to do with it? "A Van And A Plan", is by Marie Penman.
Our final story this week is "In The Spotlight", by debut "Friend" author, Sheelagh Mooney. After watching a programme about women of a certain age becoming 'invisible', Lucy decides to take action! Artwork from Jim Dewar.
Serials
In the concluding instalment of "Sisters In Arms", the girls reflect on how their lives have changed. By Pamela Ormondroyd, it features artwork by Sailesh Thakrar.
A new serial starts next week.
In Part Five of "Welcome To Hannah's House", a couple of visitors give Hannah an idea for expanding her new business. Written by Ginny Swart, it's illustrated by Ged Fay.
Series
Things aren't quite so frightful with Jude back on the scene, in Jan Snook's "Wedding Designs"…
…while over on "Riverside", Mary's accident has some implications for George.