Make Some Papercraft Pumpkins Preview: October 29, 2022
---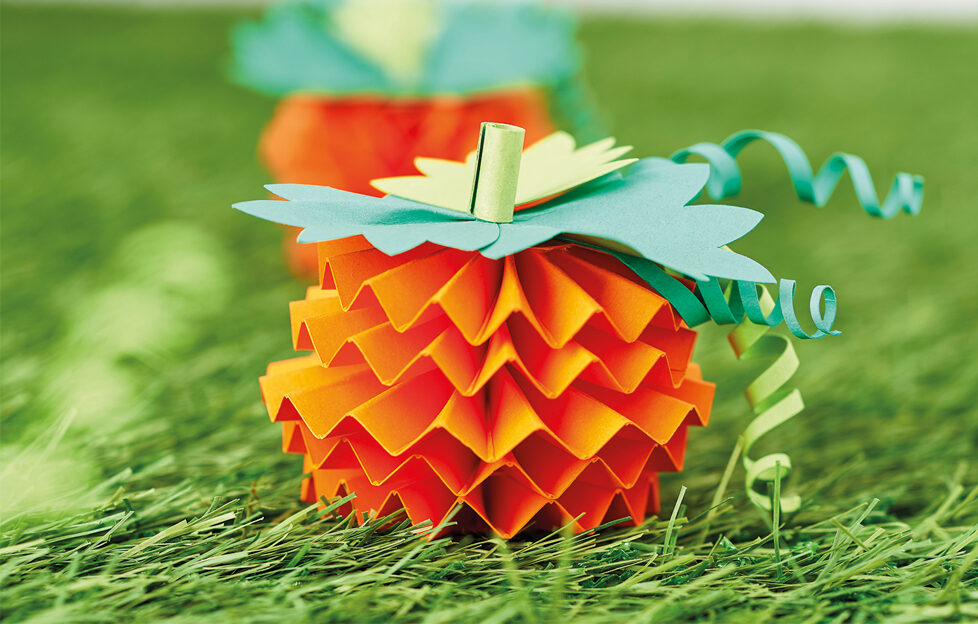 Photograph by CliQQ Studios.
How To Make Papercraft Pumpkins
We have some seasonal papercraft pumpkins for you to make this week.
Difficulty: Easy
---
Celebrate the season of mists and mellow fruitfulness with our Papercraft pumpkins. They are perfect for adding a fun touch for your home. They are also great if you want to decorate for Hallowe'en.
They are simple to make, using card in orange and two shades of green, double-sided tape and PVA glue.
You will also need a scoreboard with 5 mm increments and a scoring tool. If you do not have these, you can improvise with a ruler.
It is easy to vary the size, too, by adding more strips or cutting wider strips.
These pumpkins are also a good idea to make with children, just supervise them when they are cutting and using the glue.
We hope you have fun with our autumn fruits.
Send in yours!
The People's Friend team want to see your creations. Send them to peoplesfriend@dctmedia.co.uk for a chance to be shared on social media or in the magazine!
---
Find the full instructions for making papercraft pumpkins in our October 29, 2022 issue of "The People's Friend". On sale now! Available online or from most major supermarkets and newsagents.
Plus, for more crafts, visit our Craft section. Or you can subscribe to "The People's Friend" here, to make sure you'll never miss another one of our great patterns and projects.