Features Sneak Peek: October 29, 2022 Issue
---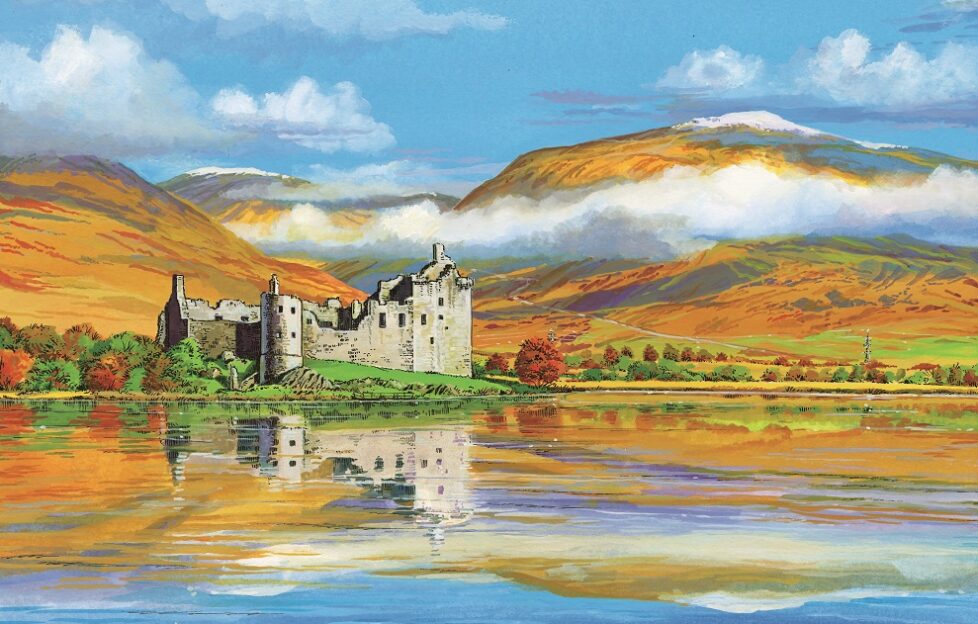 Illustration by DC Thomson Ltd.
Willie Shand takes a walk on the banks of Loch Awe in Argyll, in the October 29, 2022 issue of "The People's Friend".
Seldom over a mile wide, Loch Awe stretches between Dalmally in the north and the village of Ford in the south. At some 25 miles long, it's a mile longer than Loch Ness, making it the longest inland loch in Scotland.
Join Willie as he pays a visit to the now ruined castles of Loch Awe. They're all freely accessed, although two are less inviting as they stand on little islands on the loch.
What stories these old strongholds could tell if only stones could speak! Find out more in the magazine.
Children's Book Project
The joy of reading is something that never leaves you. For many children, though, it's a love that lies undiscovered, due to a lack of access to books vital for firing that lifelong passion.
The Children's Book Project is trying to set that right by redistributing new and what they call "gently used" books to children and their families.
They have given out hundreds of thousands of books, transforming the potential of so many.
Liberty Venn set the charity up in London.  Bill Gibb chatted to Liberty to find out more.
Wonderful Wool
Wool Month is an annual celebration of all things woollen, with lots of special events showcasing the many uses of wool.
As the temperature drops and we pull on our cosy jumpers, Janey Swanson celebrates Mother Nature's winter warmer.
Long Live The Hit Parade!
Film buffs will recall Al Martino playing the wedding singer in "The Godfather". For trivia quiz contestants, however, he'll always be remembered for having the first Number One in the newly published British Singles Chart.
"Here In My Heart" snatched the coveted top spot when the chart was published for the first time, on November 14, 1952.
For 70 years, the weekly hit parade has fascinated generations of record lovers. In the magazine Douglas McPherson celebrates seven decades of Britain's music charts.
Elsewhere in the October 29, 2022 issue, we have a collection of Halloween recipes. Plus we have a craft project to make papercraft pumpkins.
We hope you enjoy it. Let us know what you think.
Has this sneak peek at our October 29, 2022 issue encouraged you to subscribe to the "Friend"? Click here. If you do, your "Friend" will come straight to your doorstep! 
You can also take out a digital subscription, meaning your issue will come straight to your computer, tablet or phone! And it's great value for money. Click here for a sneak peek at that!