The Perfect People's Friend Gifts List!
---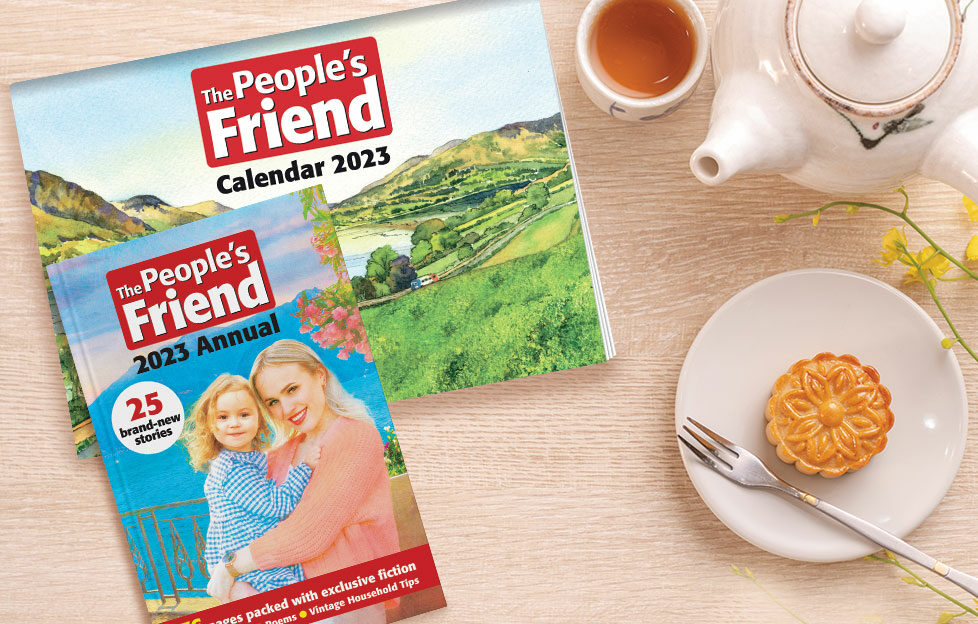 As we approach the Christmas season, we've rounded up the perfect People's Friend Christmas gifts for the "Friend" fanatics in your life (or yourself!).
Welcome the true spirit of Christmas into your home with The Magic of Christmas which is back for its second year. It's packed full of fabulous fiction, festive traditions, puzzles, craft projects, childhood memories and much more.
This will set up any "Friend" reader for the year ahead. It combines are firm favourite tea towel, Annual and calendar into a fabulous pack and great price. This makes a great annual gift ahead of the new year.
Save £7 on this great jigsaw puzzle pack of The People's Friend classics! Get in the festive spirit with a warming Christmas scene, and build up a map of the UK illustrated in true "Friend" style. This will keep you occupied over the holidays!
Discover amazing stories of old in our Classics Collection paperbacks. These special editions take old serials and stories from our archives and republishes them for new audiences in beautiful paperback novel form. Featuring "Friend" legend, Annie S. Swan! You can also buy these books individually.
Our 2023 "little books" are available in a bundle. The People's Friend Annual brings you more amazing fiction and features. The Fireside Book 2023 has gorgeous paintings and poetry. The Friendship Book 2023 gives you a daily positive message, quote or affirmation.
6. Subscriptions (£8 for first 13 issues)
Give the gift of the "Friend"! If you tend to pass your copies on to someone else or think you know someone who'd love the magazine, why not buy them a subscription for Christmas? You can choose from the regular Weekly issue, our Specials or Pocket Novels. Each are delivered directly to their door before its in stores.
Did you find what you were looking for? You can order any of these online at the links or you can call our Customer Service team on 0800 904 7260.