Fiction Sneak Peek: November 5, 2022 Issue
---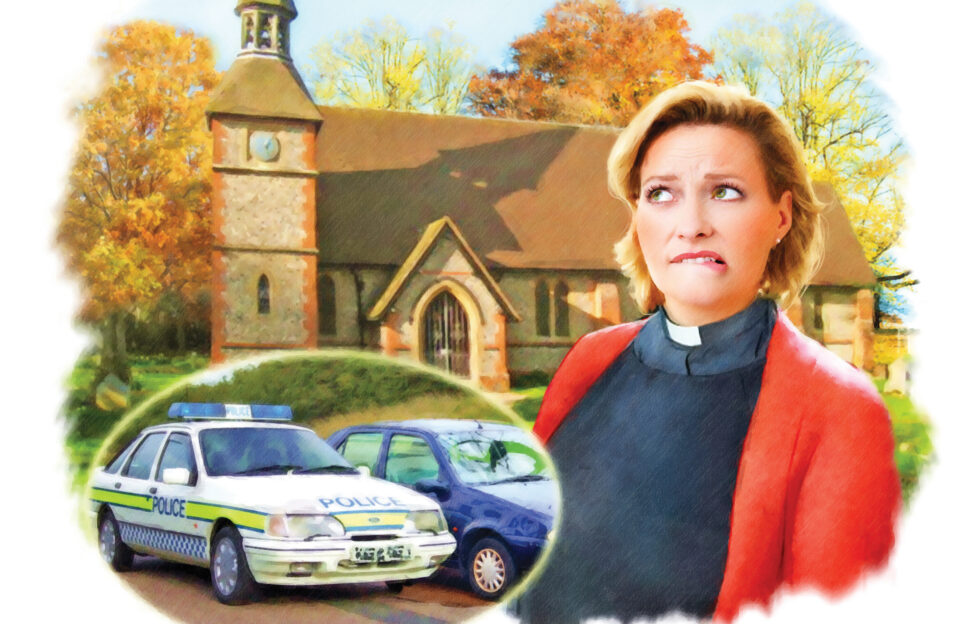 Artwork: Ruth Blair
Remember, remember, that every week we have seven brand new stories, two serial instalments, a series instalment AND an episode of our weekly soap, for you to enjoy!
Here's a look at the fiction in this week's issue, available Wednesday.
Our Opening story is Teresa Ashby's "Back In The Game", and it's a long time since one man felt so close to his family. Artwork from Kirk Houston.
Vicar, Nerissa, gets in trouble with the law – much to everyone's astonishment! "Up To Speed" by Alison Carter, is illustrated by Ruth Blair (above).
Drama with a neighbour wasn't the type of fireworks Mark was hoping for at this time of year, in Linda Lewis's "Sparks Fly".
In Sue Cook's "Strictly No Dancing", classroom assistant Jason has a hidden talent – but it's one he's reluctant to share. Artwork from Jim Dewar.
Our next story is set in 1915, where one dog proves to be "A Loyal Companion". Written by Alyson Hilbourne, it features artwork from Mandy Dixon.
Abbie and her writing group friends try to help their teacher get his mojo back, in Sara Partington's "Lost Your Words".  Artwork by Kirk Houston.
Emily shares a smile one morning and it's paid forward, in Gwen Rollinson's "Share A Smile". Illustration from Kirk Houston.
Serials
In Part Two of "Beyond The Masquerade", can Laura convince the others at the ball that she truly belongs? Kitty-Lydia Dye's five-part serial is illustrated by Helen Welsh.
In the final part of "Welcome To Hannah's House", what will the future hold? By Ginny Swart, it's featured illustrations by Andre Leonard.
Look out for a new serial, beginning next week.
Series
Can rainy November weddings still be magical? Find out in Jan Snook's "Wedding Designs".
While over on "Riverside", George has a habit of jumping to conclusions. By Glenda Young.