Fiction Sneak Peek: November 12, 2022 Issue
---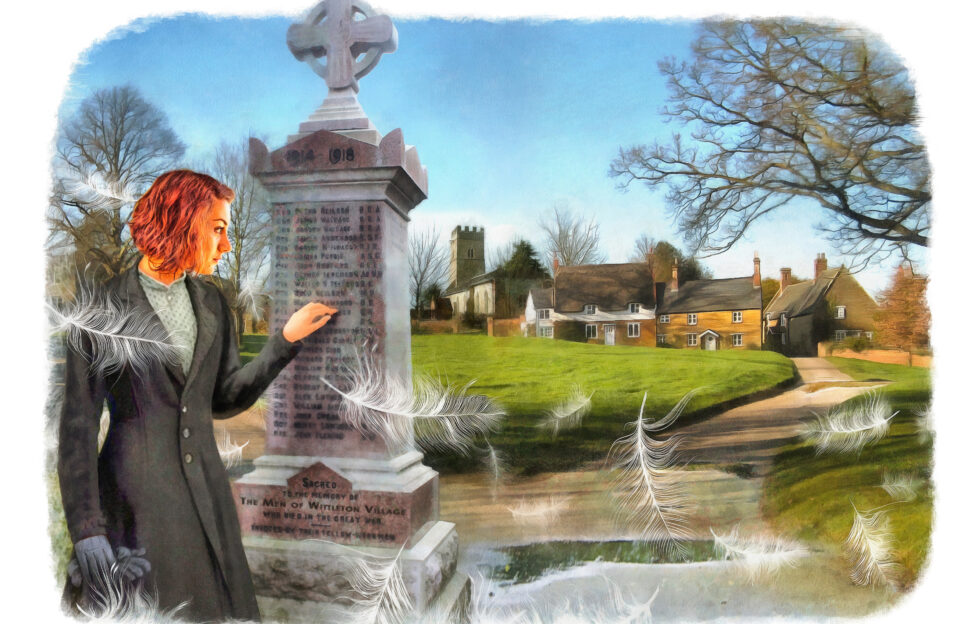 Artwork: Ged Fay
Hello and welcome to a peek at the fiction in our Remembrance issue.
Our opening story is Laura Tapper's "Peace In Our Time". Set in 1925, in the aftermath of the First World War, it's the story of Daisy and her white feathers. Illustration by Ged Fay (above).
"Show You Care", by Eirin Thompson is next – and Maeve wonders why her husband can't show a more romantic side! Artwork from Jim Dewar.
"In Her Shoes", by Liz Filleul, is the story of little clogs with a link to the trenches of World War One.
In "Short Sighted", by Alison Carter, Fiona has tried internet dating, and has a very particular view on that! Artwork from Ruth Blair.
One little girl is on "Paw Patrol", in our next story, by Teresa Ashby. Artwork by Jim Dewar.
Kerry sees the name of a high school friend on an electrician's van and wonders if it's the same person, in "Sparking A Memory", by Marie Penman. Illustration from Martin Baines.
Our final story is the reflective "Come Fly With Me". Two friends grow up together and flying a blue kite is their signal to get together. Then one day, Pete signs up for the RAF and heads for the Falklands… By Nicola Martin.
Serials
A new serial starts today – "Coming Home For Christmas", by Teresa Ashby. Although the festive season isn't quite here yet, preparations for the big day are already underway…With artwork by Ruth Blair.
In Part Three of "Beyond The Masquerade", by Kitty-Lydia Dye, something isn't quite right about the exhibition of Jenna's artwork. Set in 1817, our five-part serial features artwork from Helen Welsh.
Series
Chloe and Alice have an arch-rival to help, in Jan Snook's "Wedding Designs"…
…while over on Riverside, there's a serious problem at the Old Engine Room. By Glenda Young.