Fiction Sneak Peek: November 26, 2022 Issue
---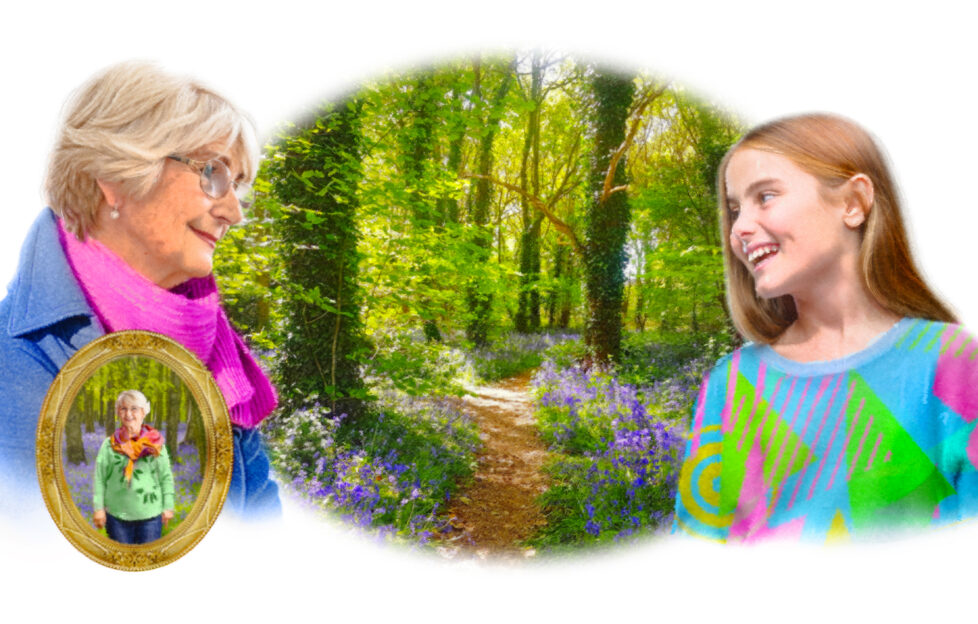 Artwork: Mandy Dixon.
Let's look at the Fiction in this week's issue – which includes the winning entry from our Short Story Writing Competition.
Our opening story is "Made You Look", by Karen Houseman – and a young couple aren't sure if they've really spotted The Loch Ness Monster, or not! Illustration from Kirk Houston.
Liz's fabric shop is full of happy memories, but she's ready for a new start, in "Life's Rich Patchwork". By Sara Partington, with artwork from Andre Leonard.
One rainy afternoon makes the important things in life seem clearer, in "Small Things", by Gabrielle Mullarkey.
Many congratulations to debut "Friend" author, Julie Robertson, whose competition-winning short story is next.  When circumstances dictate a family separation, one young girl finds that wherever she is in the world, she'll always be happiest "Amongst The Bluebells".  With an illustration by Mandy Dixon (above).
In "Perfect Timing", by Teresa Ashby, Gladys's postie is always punctual, and it gives her an idea…illustration by Philip Crabb.
"A Good Call", by Julia Douglas, is next. Two families' bingo halls might be rivals, but will that stop the daughter of one family falling for the son of the other? Artwork from Mandy Dixon.
Our final story of the week is "Don't Be A Stranger", by Becca Robin – and one man's shambles of a garden is a disgrace to the village. But what can be done? Artwork from Philip Crabb.
Serials
In Part Three of "Coming Home For Christmas", have Matt and Lachlan finally found a place to stay? By Teresa Ashby, with illustrations by Ruth Blair.
It's the final part of "Beyond The Masquerade", by Kitty-Lydia Dye, and Laura's secret has been revealed!
A new serial begins next week.
Series
When a cake is damaged, Chloe has to think on her feet, in "Wedding Designs", by Jan Snook…
…whilst over on "Riverside", it's up to Ruby to step in at the Old Engine Room when a con woman comes calling. By Glenda Young.