Features Sneak Peek: December 3, 2022 Issue
---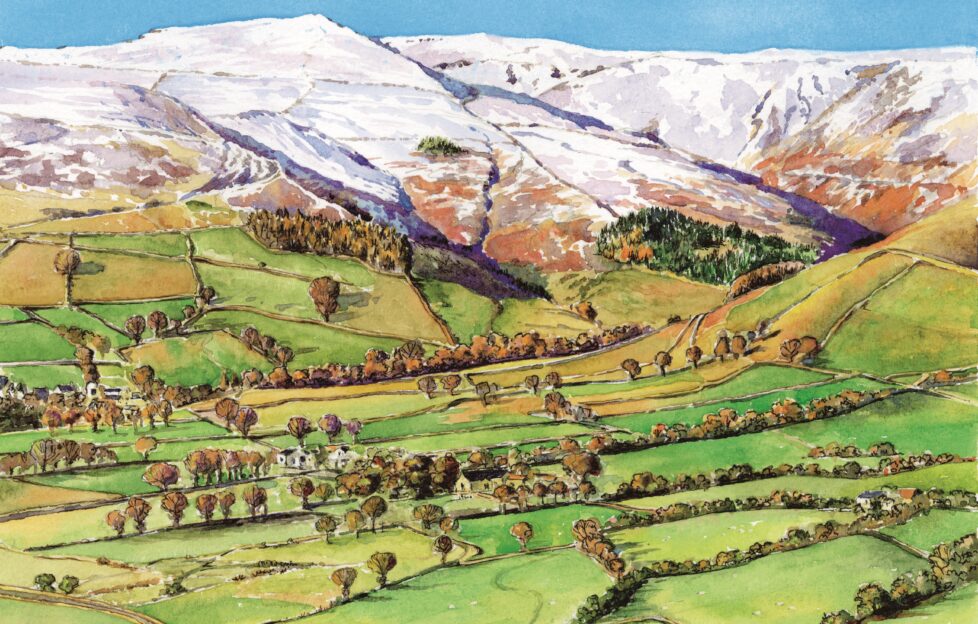 Illustration by DC Thomson Ltd.
Neil McAllister follows in the footsteps of the rowdy ramblers who helped secure the right to roam for generations of walkers, in the December 3, 2022 issue of "The People's Friend".
Prior to April 1932, town-dwellers seeking fresh air and exercise were limited in where they could walk. Despite being surrounded by empty countryside and moorland, Mancunians looking to escape from mills and industry had their horizons limited by restrictive land ownership rules.
Members of the British Workers' Sports Federation were keen to put society on to a more equal path.
One route in their sights was that up Kinder Scout. The steep-sided gritstone plateau forms the boundary of today's Peak District National Park.
Join Neil as he sets off to Hayfield to discover what inspired our forebears to explore this wild and remote area.
Wood Street Mission
This Christmas, Manchester's Wood Street Mission will once again be providing some of the city's poorest children with a little joy.
Staff and volunteers will distribute gifts and selection boxes received from donors to parents or guardians of children flagged up as in need of help by schools, health workers and social services.
Dianne Boardman learns about the valuable work of Wood Street Mission from CEO Des Lynch.
Therapony Boo
There's no denying that a visit from a friendly four-footed pet can brighten the day, especially if you're in hospital or a care home.
But the arrival of a festive little pony adds even more joy.
And you only have to meet Boo, a seven-year-old American miniature horse, and her owner, Yvette Colson of Warwickshire, to see the incredible work they do.
Ann Evans chats to Yvette to find out more.
Record Breakers
If John Noakes was the action man of "Blue Peter", then Roy Castle was more like the James Bond of "Record Breakers".
During his 22 years presenting the popular children's programme from the Seventies till the Nineties, Roy didn't just showcase the world's most amazing record-breaking feats, he took part in them – often in truly spectacular fashion.
In the end, Roy set an impressive nine world records of his own.
His most dangerous deeds included standing atop the wings of a biplane for three and a half hours as it flew from Gatwick to Paris!
Douglas McPherson remembers Roy Castle, and the television show that catalogued remarkable feats.
The December 3, 2022 issue is a bumper festive one so we have plenty of other festive features and fiction. We have a collection of winter warmer recipes. Plus we have a crochet project to make perfect poinsettias and a knitting pattern to make a sequinned top.
We hope you enjoy it. Let us know what you think.
Has this sneak peek at our December 3, 2022 issue encouraged you to subscribe to the "Friend"? Click here. If you do, your "Friend" will come straight to your doorstep! 
You can also take out a digital subscription, meaning your issue will come straight to your computer, tablet or phone! And it's great value for money. Click here for a sneak peek at that!