Fiction Sneak Peek: December 31, 2022 Issue
---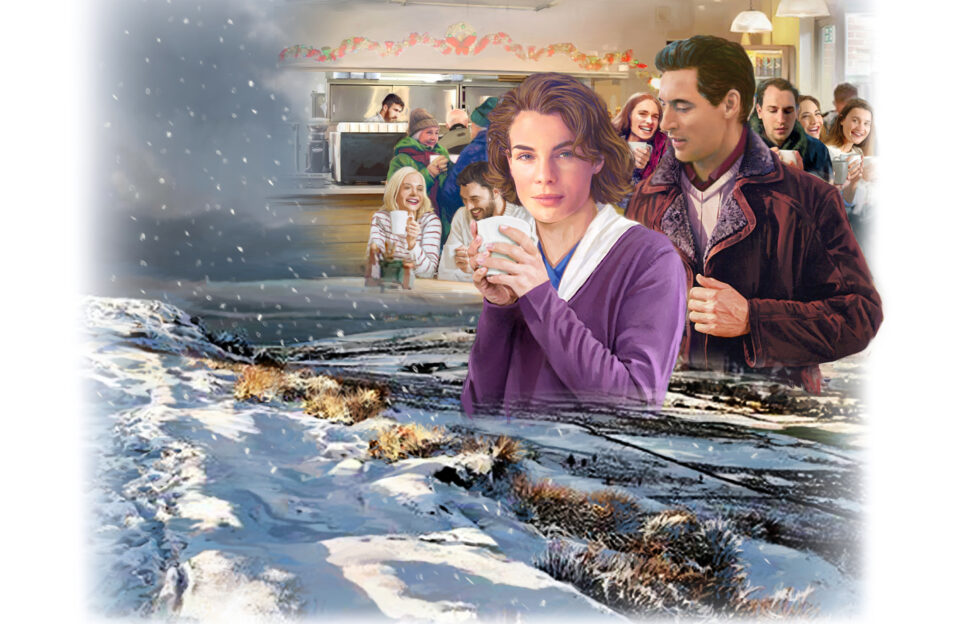 Andre Leonard
A very warm welcome to a peek at the fiction in our final issue of 2022 – in shops from Wednesday, 28th December.
Seven Brand-New Stories
In our opening story, nurse Flory, has plans to see the New Year in – quietly. But fate has other ideas, in David Balmer's "Shelter From The Storm". Artwork from Andre Leonard.
Ewan is a grumpy, disappointed man – moving to the village has not turned out as he had hoped, and now refugees have moved in next door. "New Year Revolution" is written by Teresa Ashby.
One little girl's inquisitive nature brings joy to her parents, but all she really wants is peace. "Abriana's Arch" is by Alison Carter.
Friends take it in turn to host a party every New Year, but this year, their partners are behaving oddly. What's going on? Find out in "Say Cheers!", by Carrie Hewlett.
It's "Hogmanay At The Cat Café" next, and what was meant to be a quiet New Year has taken a somewhat busy turn! By Suzanne Ross Jones.
Liz has a birthday on January 2 – and it's often overlooked. But she isn't the only one with an under-the-radar big day. "Better Late Than Never", by Julie Dawn Baker, is illustrated by Ruth Blair.
Our final story of 2022 is Eirin Thompson's "Sharing Is Caring", set in 1963. Kitty's neighbours don't have much, but Kitty's mum has a plan to help them help themselves. Artwork from Jim Dewar.
Serials
It's Part 3 of Mark Neilson's "Return To Petershaven", this week, and Bruce seems to know exactly what Chrissie needs. Artwork from Kirk Houston.
In the final part of "Within The Palace Precincts", can Berta and Susanna work together to undo the scheming of Edwin Godfrey? Written by Alison Carter, it's illustrated by Mandy Dixon.
A brand-new serial begins next week.
Series
Jude's proposal is causing tension between Alice and Chloe, in Jan Snook's "Wedding Designs"…
…while over on "Riverside", can Chelsea help Anna to save her salon? By Glenda Young.