Ready To Try Meat Free Mondays For Veganuary?
---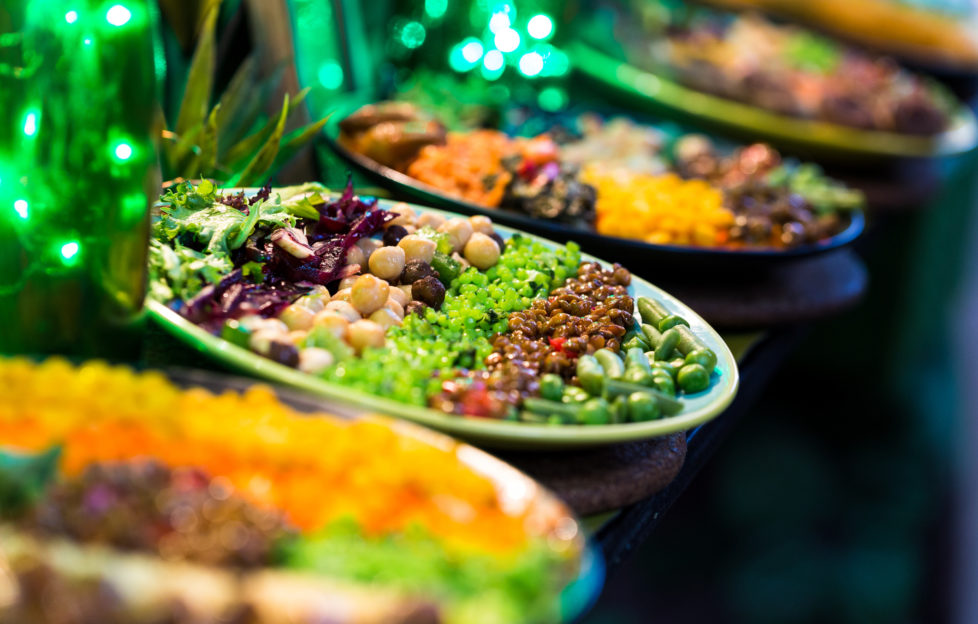 iStock.
SoFancy going vegan? Well, you're not alone. More people than ever are shifting towards plant-based meals. Some introduce the change gradually, beginning with the likes of Meat Free Mondays. 
And while Meat Free Mondays are often thought of as a new initiative, this isn't really the case. While today it gears towards helping the planet and improving the nation's health by replacing meat with more vegetables, the idea actually came about through food shortages in war time. A campaign rolled out by Herbert Hoover had the suggested meat-free day being a Tuesday. Added to which was Wheatless Wednesdays, both in a bid to conserve rations for troops.  
And, here in the UK, Woolton Pie was named after the WWII Minister of Food at the time, who led the campaigns for Brits to eat more veg. Posters declaring "Grow Your Own" and "Dig For Victory" ensured any spare bit of fertile land was turned into allotments. Lord Woolton's meat-free pie was filled with these garden vegetables.  
Inspire And Support People
Due to food shortages, the eating habits of a nation changed. Ironically, perhaps, given the restrictions of rationing, many people's diet actually improved. The increase in veg, along with "National loaf" all helped. The latter seeing a switch from white to brown loaves, which had added vitamins. Fat and sugar intake also decreased.
Today, Meat Free Monday for many extends to include additional days. And more people than ever now follow a vegetarian or vegan diet. 
The not for profit charity Veganuary encourages folk to go vegan for the month of January. Their mission, to "inspire and support people". 
Our health writer Jackie Mitchell found out more about the subject from Dr Toni Vernelli, from Veganuary, about their global campaign. Discussing everything from the health benefits derived from following a vegan diet, through to how to ensure you get the right nutrients. And you can read all about it in our December 31 issue of "The People's Friend". 
[INSERT ISSUE IMAGE]
You can grab this issue in most major supermarkets and newsagents, or buy online. You can subscribe to The People's Friend to get every issue delivered straight to your door and ensure you never miss an issue again.
Visit www.veganuary.com for more information. 
This yummy recipe for vegan lasagne will whet your appetite, while more tasty recipes can be found at meatfreemondays.com