Fiction Sneak Peek: January 14, 2023 Issue
---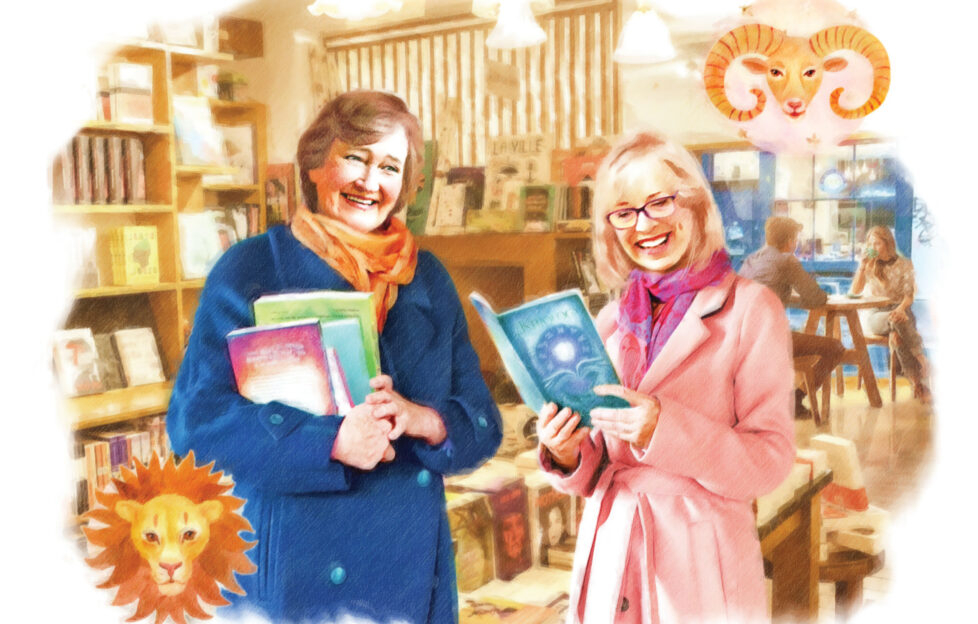 Artwork: Ruth Blair
Hello and welcome, to our weekly look at the fiction in our latest issue.
Our opening story this week is "Reporting For Duty", by Alison Carter. It's WW2, and Rosamund wants to help with the war effort, but does she have any practical skills to offer? Artwork by David Young.
Maureen and Jean spend their book tokens, in "It's A Sign", by Eirin Thompson. Illustration from Ruth Blair (above).
An incident on the road shakes confidence more than expected, "In The Driving Seat", by Gabrielle Mullarkey.
There's a plan to perform one act of kindness every day, in Alison Wassell's "One Good Turn", illustrated by Ruth Blair…
…whilst in "Nearest And Dearest", by Teresa Ashby, Debbie hopes her new husband's family will love her the way she loves them. Artwork, Jim Dewar.
A photograph in an album leads to a voyage of discovery, in "Picture This", by Suzan Lindsay Randle.
And an innocent question takes one gran back to her salad days, in "A Blessing In Disguise", by Moira Smyth. Artwork, Ruth Blair.
Serials
A new three-part serial starts today – "In At The Deep End", by Liz Filleul. Closing the outdoor pool has proved more controversial than originally expected…illustrations by Andre Leonard.
In Part Two of "For The Love Of Family", Nancy realises that this new-found companionship is unknown territory…written by Laura Tapper, with artwork by Sailesh Thakrar.
Series
The big day has arrived, for Chloe and Jude, in "Wedding Designs" by Jan Snook…
… and there's been a hitch with Mary and Ruby's holiday hotel, in "Riverside", by Glenda Young.