Fiction Sneak Peek – January 21, 2023 Issue
---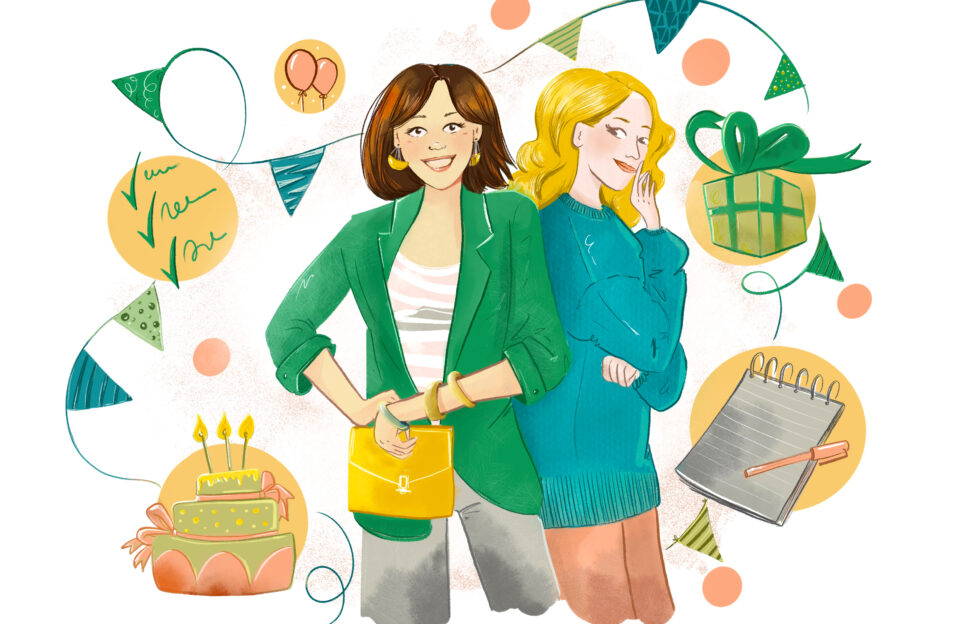 Artwork: Manon Gandiolle
Hello and welcome to our 'peek' at the stories in this week's issue.
Short Stories
Our Opening story is "Dressed To The Nines", by Becca Robin. Linda's outfit has caught Ronnie's eye, but how will he feel about the real Linda? Set in the 1980s, it's illustrated by Helen Welsh.
"With Great Resolve", by Gwen Rollinson, is next – will the brakes have to be put on a new cycling hobby? Artwork from Mike Heslop.
Burns Night is upon us, and his poetry takes on a new meaning even after all this time, in "A Red, Red Rose", by Barbara Dynes.
Eirin Thompson's "A Way With Words" is next, set in the aftermath of the Great War. Illustrated by Gerard Fay.
In "Sister Act", chalk-and-cheese sisters need to put their differences aside. By Gabrielle Mullarkey; artwork from Manon Gandiolle (above).
Siblings are keeping an eye on their mum's new gardener, in "How Does Your Garden Grow?". By Margaret Skipworth.
And in our final short story this week, positive thinking is the order of the day. "Count Your Blessings" by Sharon Haston is illustrated by Martin Baines.
Serials
It's Part Two of "In At The Deep End", and Bianca wants to share her plans at the public meeting – but what will the committee think? By Liz Filleul, it's illustrated by Andre Leonard.
In Part Three of Laura Tapper's "For The Love Of Family", can Iris and Felicity get to the bottom of this misunderstanding? Artwork by Sailesh Thakrar.
Series
A brand-new series starts today! "Welcome To Quayside" is set amongst a group of London neighbours. By Stefania Hartley.
Whilst over on "Riverside", what will George do with all the extra turnips? By Glenda Young.