Happy Birthday, Poppy!
---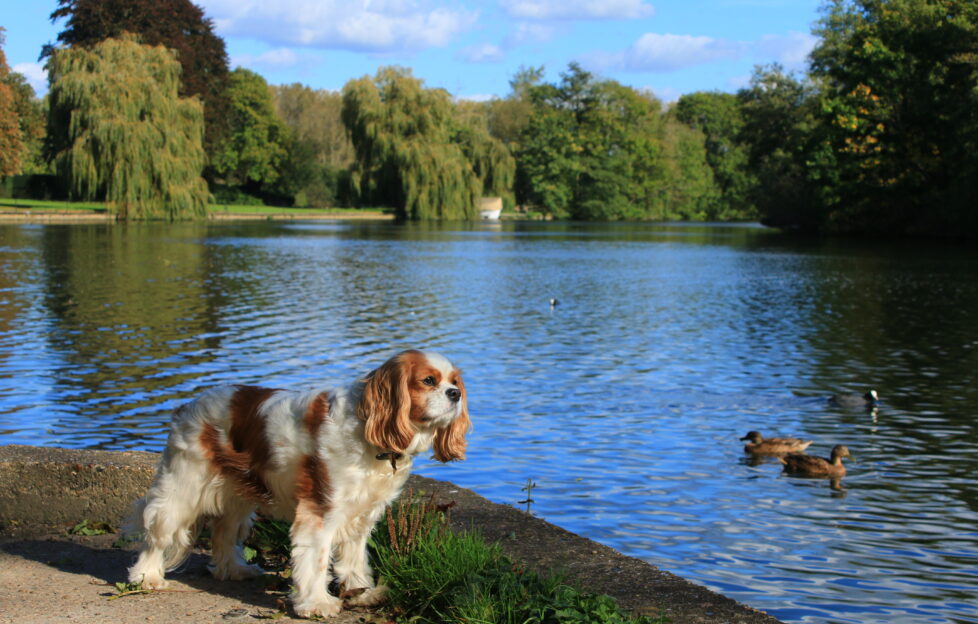 Photograph courtesy of Pat Coulter.
"Friend" travel writer Pat Coulter is never far from her pet pooch, Poppy. Here, Pat celebrates Poppy's birthday by remembering some of their adventures together.
---
Over the years, regular readers of the "Friend" will be familiar with the exploits of Poppy, my Cavalier King Charles spaniel, and yours truly, charting our various travels far and wide. 
We love sharing our adventures through the pages of the magazine. We feel very privileged and fortunate to do so. 
Little did I realise fourteen years ago how many outings my faithful companion would embark on faithfully by side, just the two of us. 
From the day I collected Poppy from her lovely breeders, our bond has been inseparable. During that very first meeting, Poppy eagerly tried scrambling into my lap as if to "Hey! You're my new Mum." 
In the car on our way home she wasn't prepared to take a back seat, determinedly climbing into the passenger seat alongside me, and that's where she's been ever since on our travels throughout England and on the Continent. 
As befitting her royal lineage, one of Poppy's first outings was by train to London. We watched the Changing of the Guard at Buckingham Palace, before hopping on an iconic open-topped bus. We toured the Capital, then cruised up the Thames to take in even more landmark sights. 
Poppy's travels have taken her on many modes of transport, including the historic Flying Scotsman steam train.
With her pet passport she's cruised from Portsmouth sharing a pet-friendly cabin, through the Bay of Biscay in rough seas to northern Spain to another capital city, Madrid, then on to the golden beaches of Marbella. 
From five-star hotels and four poster beds to modest B&Bs, Poppy's enjoyed some super dog-friendly accommodation. 
A chance encounter
Our most surprising outing was when we had a chance encounter with the late Queen Elizabeth. 
We happened to stop in Windsor on our way back from a "Friend" assignment. Her Majesty was returning from the races at Royal Ascot and the guard on the private gate into Windsor Castle kindly confided that she was due any minute. 
Sure enough we saw the headlights of her limousine steadily heading down the Royal Mile in Windsor Great Park towards us. Poppy and I, along with only a dozen or so people, excitedly stood by as her car slowly drove past. She was just feet from where we were standing. 
I scooped Poppy up into my arms and made sure she waved to her Majesty who graciously smiled at our gesture. 
Through my copies of the "Friend", I can fondly look back on all our adventures together. And eagerly look forward to many more in the very best tail-wagging company!
---
Click here to read all about Pat's trip across the Canadian Rockies, or her visit to a Devon donkey sanctuary.