Editor's Diary: Walking The Walk
---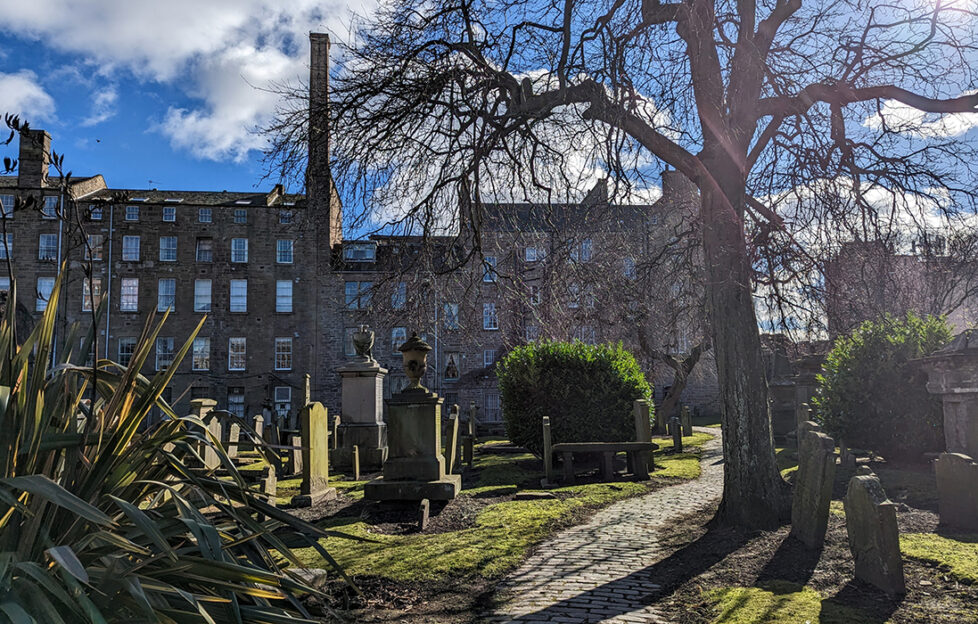 There's a trend that has taken hold with people who work in offices – the Walking Meeting. Have you heard of it?
I've always been a bit sceptical, I must admit. If you are in a meeting, you need to be concentrating 100%, taking notes, listening attentively with no distractions… right? Well, no would seem to be the case. A walking meeting is exactly what is says on the tin. A meeting where you walk rather than sit. Exercising the body as well as the mind, you might say.
Determined to not come over as a stick in the mud, when I was asked to attend a walking meeting this week, I agreed, sighing inside at the sheer daftness of the whole concept. I went along and afterwards daft was still the word in my head. However, it was me feeling daft myself, because what a revelatory experience it was!
If you were ever a fly on the wall of our Dundee offices, you might hear us occasionally complain – well, regularly complain – about spending our days stuck in meetings. Walking equivalents take care of that worry. They are short and to the point. A quick stroll, say the things you need to say and leave it at that. It may sound like common sense, but in some meetings there is a tendency to get bogged down in detail that slows you up. Again, walking rather than sitting means that is much less likely to happen.
The other reason I felt daft about taking so long to try it is that our offices are in a rather interesting location. Just over the road there is a very old graveyard called The Howff. Slap bang in the middle of the city centre is this remarkable slice of history. It's also the unofficial location for most of our walking meetings. There's something about the place. It's always quiet, despite the bustle of the urban setting around us.
It's surrounded by high walls on three sides and another office building on the fourth, but within the small square there are flowers, trees, grass, benches, and of course, graves. The graves themselves are fascinating. They tell an engrossing tale of life in centuries gone by. A walk along the cobbled path, quietly discussing the issues of the day is a real escape from the more humdrum setting of the desks and chairs of the meeting rooms. With the meeting in question, we strolled the outer path for 10 minutes, made a plan, then headed back indoors. I will now be making sure I have at least one walking meeting a week. You really do learn something new every day. Oh, and if you ever visit the City Of Discovery, I highly recommend you pay a visit to The Howff. You may even see a few of us wandering about at the same time.
Have a great week.
---