Editor's Diary: Sunny Stonehaven
---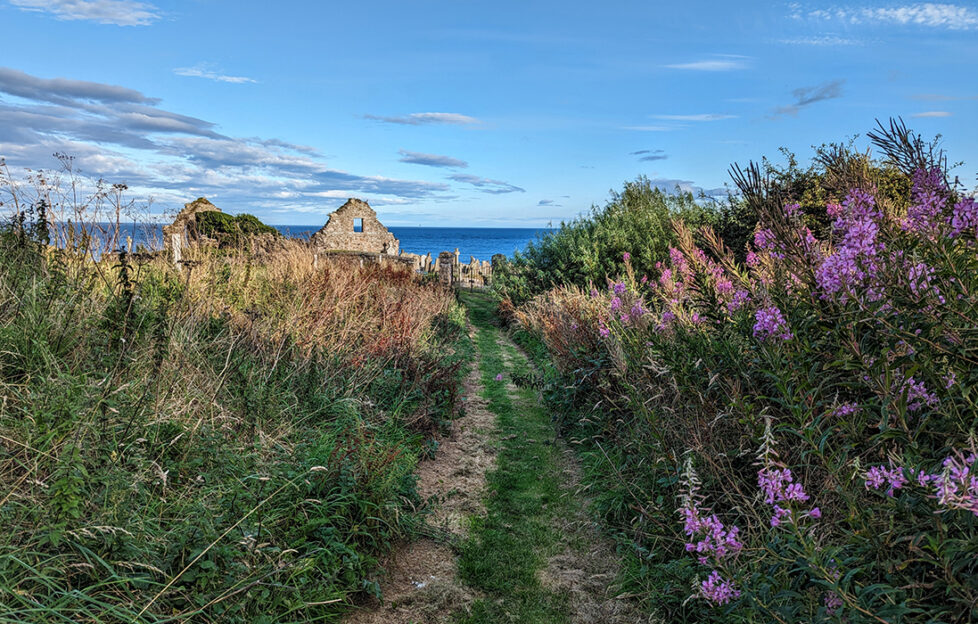 There are lots of interesting sights around Stonehaven
The last days of summer on the coast…
Have you been enjoying the late blast of summer we have been welcoming this week? I certainly have, even if it feels a bit odd to be outside in warm temperatures, while the night sky appears ever earlier at the same time.
I was lucky enough to spend a few days in Stonehaven on the north east coast of Scotland, not too far from Aberdeen. It felt positively Mediterranean at times, such was the warm air blowing in from the water and my wife and I were able to enjoy long strolls in the sunshine without a thought for raincoats or umbrellas stashed in our bags.
I did, however, make the schoolboy error of breaking in a new pair of trainers on my holidays, rather than before. I'm 46 years old and I still have to be told this is the wrong way to do it!
In some ways, it felt closer to a summer holiday from yesteryear. Ice cream stops, beaches and even some – frankly magnificent – fish and chips. We were only about 60 miles away from home, but it could have been a thousand miles away. Sometimes that's all we need, isn't it? A change of scene and a chance to slow down and breathe in the fresh air.
Me being me, of course, I did have to seek out the best place to have a coffee. I stumbled across "The Old Pier" while exploring the compact, pretty harbour in Stonehaven and the cappuccinos were to die for. My wife had a hot chocolate with "all the trimmings" which amounted to a veritable mountain of whipped cream, marshmallows and chocolate shavings. If you are ever in the area, I recommend you check it out!
Have you had lots of fun this summer? Drop me a line on social media and tell us about your adventures. We love to hear them. Have a great week.
---