A Time To Reap – Episode 48
---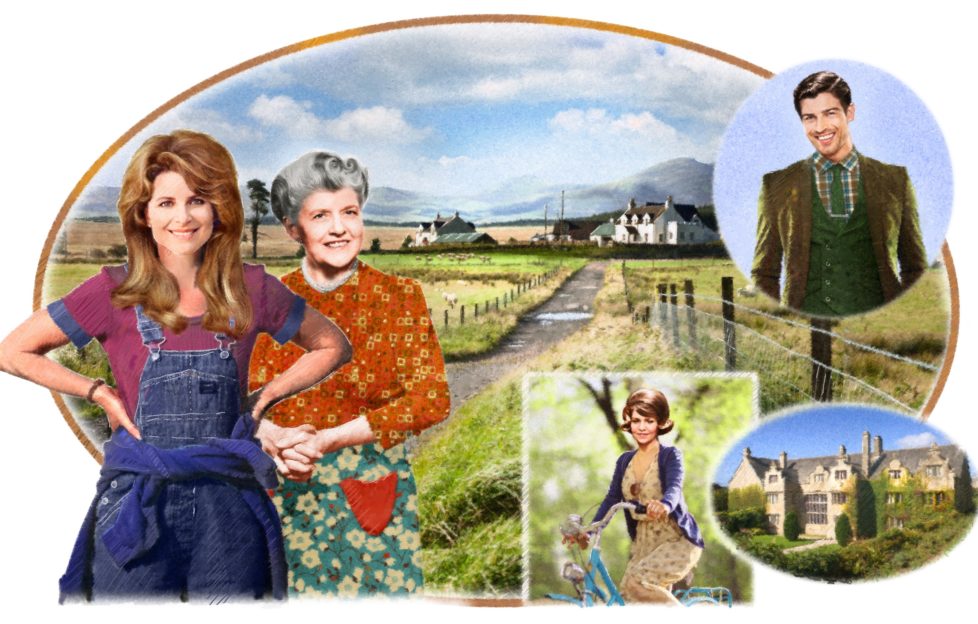 Illustrated by Mandy Dixon.
"What are you saying? You, of all people!" Elizabeth sank on to the sofa.
Tibbie took her hand in a rare gesture of affection.
"I know we'd both give the world for Matthew to walk through that door, my dear, but it's not going to happen. You're young, you're bonnie and you have your life in front of you. Andy Kerr's a good man."
"I don't – he hasn't – "
"He worships the ground you walk on. Anyone can see that – except you, it seems. And he'd be a good father to the girls."
"I've never thought of him in that way."
Elizabeth's face grew hot as she realised that Andy must have felt she was encouraging him – asking him for meals, making him part of the family.
How could she tell him he'd got the wrong end of the stick?
Tibbie squeezed Elizabeth's hand.
"Sometimes, when something's right under your nose, you don't see it."
Elizabeth stood up.
"I can't eat. I'm sorry, Tibbie – can you tell the girls I've had to go down to the farm?"
She left by the front door, to avoid going through the kitchen, and walked away from the house she'd shared with Matthew before their short married life came to its strange, sad end.
If only she knew more about his last moments – if only she'd been there with him when something caused his horse to shy . . .
She'd added up all Andy's good points when thinking of him as a potential husband for her sister, but couldn't imagine living with him herself.
Of course, Matthew had been her first love, their joy in each other deepening as they got married and became parents. That could never be repeated.
But lots of people made happy second marriages, and Libby and Flora were used to Andy being around. Tibbie was right; he would be a good father to them.
She wrapped her arms around herself, suddenly cold. Leaving the way she had meant she hadn't grabbed her jacket from the hook in the back lobby, the jacket that had the keys to the farm office in the pocket. She could have gone and sat there until she calmed down.
It was getting dark. As Elizabeth reluctantly turned back she heard a car coming from the direction of Rosland House. She stepped off to the side and stood behind a tree.
It was three cars. The house party was evidently having an evening out.
The first car was driven by Lady Annabel and beside her was Hugh's American friend, Bill Brock – the man who'd been nice to her girls at the show and had shown interest in the farm, in his rightful place as a guest at the Big House. How the other half lived . . .
She waited until the tail lights of the third car had disappeared before she slowly set off for home.