Danger In Havana – Episode 13
---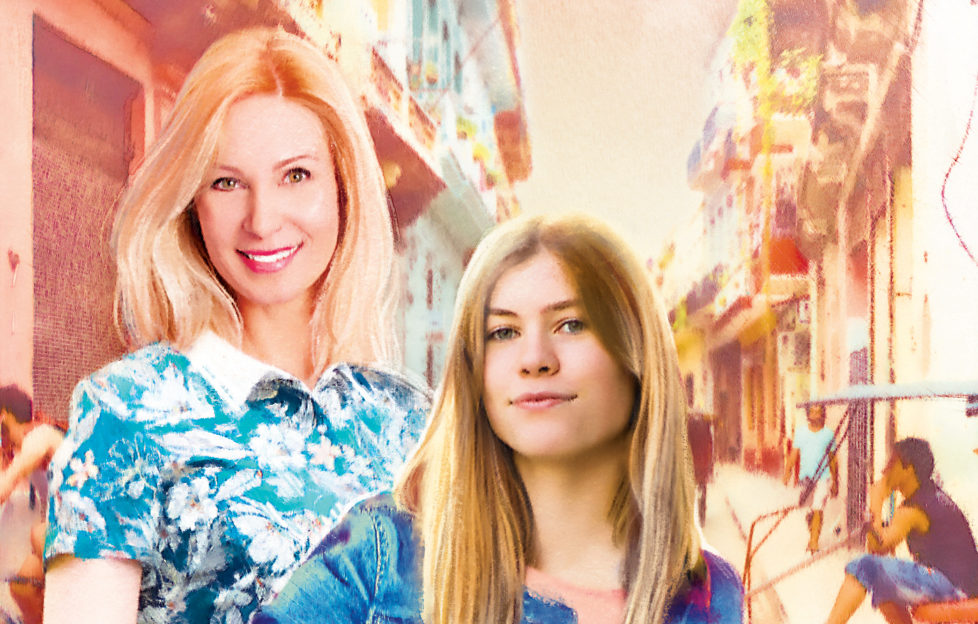 Illustration by Sarah Holliday.
THE waitress had started her shift. She was a young plump girl with the name of Theresa. She spoke so little English that Mark had to converse with her in Spanish.
"I'm impressed by your Spanish," Bryony said.
"It's not that good but I get by."
"What did she say?"
"Her shift finished just before the end of your meal. She's gone off to get the waiter who cleared the tables in case he noticed anything."
While they waited, Mark started taking photos on his phone.
"It's always useful," he explained, "to take photos when you're carrying out an investigation. There are so many things you can miss, so many tiny points worth pondering. It really is true that a picture tells a thousand tales."
They sat down to wait for the waiter who was busy with other customers. As Mark scrolled through the photos on his phone, Bryony glanced at them, too. As one appeared of an overweight man, with a goatee beard, she sat up.
"Oh, now who is that man? Do you know him, Mark?" Bryony asked. "Now I think of it, I remember he seemed to be all over the hotel one way and another. We assumed it was because he was with an elderly relative."
"So you noticed him, too."
Mark went on to tell Bryony about what he had seen the day she had lost her passport. About the way the man with the beard seemed to be taking photos.
"It was a curious thing to do, but on holiday, people take photos of everything and nothing. At the time, I brushed it off as my imagination. I decided I'd spent too long being a detective and should relax more while I was on holiday. I'd all but forgotten him but now, I think I might have been right. Maybe he was interested in you and Anna for some reason."
At that point, the waiter arrived. His English was much better than the waitress's. He glanced at the photo they were looking at.
"Do you want to know who this man is?" he asked.
"Why?" Mark exclaimed. "Do you know him?"
"I do not know him, but I know of him. He exports cigars, he is a businessman. We do not have many such men in Cuba. Entrepreneurs are few and far between. You are looking for the young lady, the girl with the blonde hair, yes?"
"Yes!" Bryony sat up in her seat. "She's my daughter. She's disappeared."
"Well, I saw her with this man. She was speaking to him as I cleared your table. She was laughing with him, they shared a joke."
"But where did they go, did you see where they went, did you hear what they were saying?"
Bryony's heart was beating like a drum as she bombarded him with questions. It was the first proper lead they'd had.
"I am sorry." The waiter shrugged his shoulders. "I was very busy, there were many tables to clear. I do not pay much attention to tourists and their talk, it is all about whether they have seen this museum or been to that art gallery. I have heard it all before and they all ask the same questions.
"We Cubans are always trying to sell the little we have, although I cannot think your daughter would have been in the market for this man's cigars."
Mark frowned.
"You say you know of this man. But do you know his name?"
"No, but they will know of him at the cigar museum. This is a small city, and I believe he has donated things to the museum. You should ask there."