The Mystery Of Anna Grace – Episode 15
---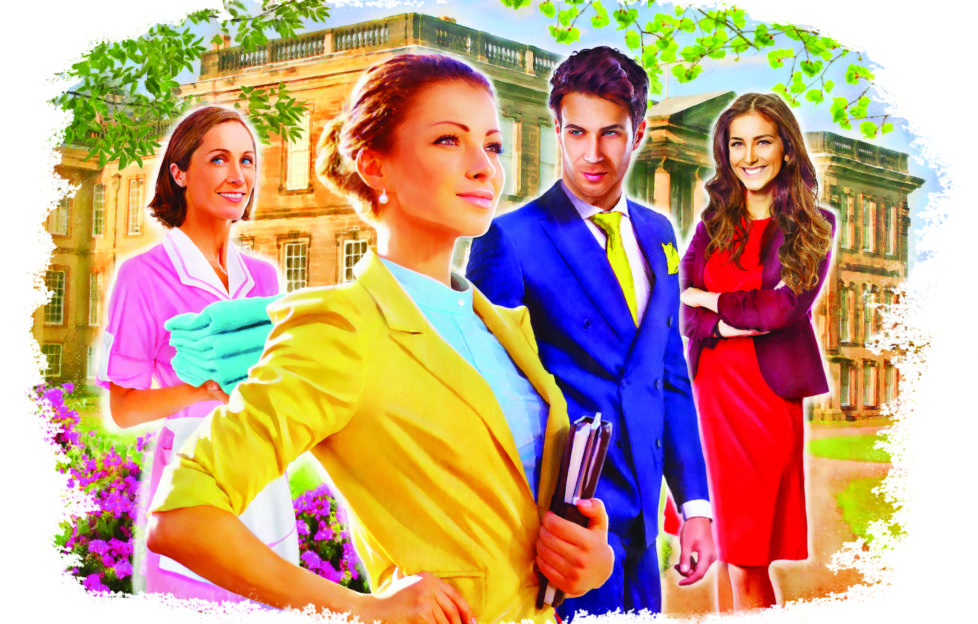 Illustration by Kirk Houston.
Charlie traipsed up to the house that morning in her boots, winter coat and hat.
When she had woken up, she had seen the sleet on the skylight and was glad that Robin had allowed her to stay in the cottage so that she didn't have to worry about commuting.
She'd decided against a long presentation, as it was just going to be Robin and Harriet. However, she had still made careful notes and rehearsed what she was going to say.
She was glad Robin had seen the ideas in advance, but was also aware that Harriet might see this as going behind her back, so she had e-mailed Harriet a copy of her presentation over the weekend.
Harriet had been late so there was no chance of an advance meeting with her. Robin had a day's annual leave from his job and would be back in his solicitor's office tomorrow.
It was no wonder the hotel was losing money, Charlie thought as she entered the office. No-one had time to commit to it.
Harriet was going through her e-mails as Robin walked in. He sat down in the spare chair that one of the many receptionists must have used down the years.
"So, what have you both got for me?" Robin asked.
"Three cancellations today alone and we can't even hold on to the deposits," Harriet snapped.
"There's no point," Robin pointed out. "They'll only complain and not return if we do that."
"It's standard policy everywhere else," Harriet argued.
"Anna Grace is not a standard hotel."
"More like a broken one," Harriet muttered.
"That's why we brought in Charlie," Robin reminded her.
"Why don't we start with the weddings?" Harriet suggested before Charlie had a chance to speak. "We could have pictures taken down by the lake."
"Only if it's sunny," Robin pointed out. "Which cuts out two thirds of the year."
"If we opened up the library, they could always sign the register in there," she continued.
"We had a leak there last winter and that ceiling still needs a bit of attention," Robin countered.
"Perhaps we'll keep the library off limits for now," Harriet said. "The grounds are extensive enough for a marquee and –"
Charlie listened and took notes, but while Harriet outlined her plans for a small swimming pool with sauna, Charlie glanced round at the reception area.
There was an old cork noticeboard on which were pinned menus from two years before and a list of phone numbers, some of which were crossed off.
All the useful contacts, like a decent plumber, an electrician and the editor of the local paper, were in Harriet's mobile phone and Charlie suspected Harriet liked to keep it that way.
"Why don't you outline your ideas for us, Charlie?" Robin said.
"What struck me about the caller on Friday was that she wanted to stay somewhere that was homely," Charlie began.
"It's the homeliness that's been losing us money," Harriet commented.
"I'm not talking about having friends to stay," Charlie said, determined not to be put off her stride. "You have something here other hotels don't: a real country experience, real fires, good home cooking.
"I know a lot of land has been sold off, but you still have that beautiful stretch of fields and, of course, Little Wood.
"And this is a wonderful house with all sorts of different rooms, nooks and crannies."
"That cost a fortune to maintain," Harriet snapped.
"Instead of trying to get guests who want luxury, we need guests who don't," Charlie finished.