The Mystery Of Anna Grace – Episode 36
---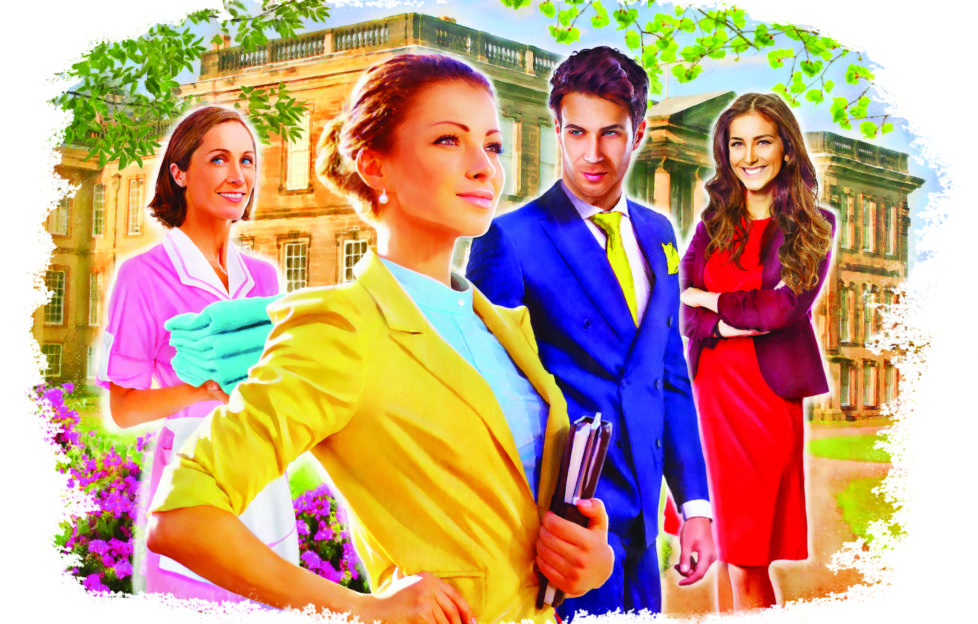 Illustration by Kirk Houston.
The first three guests arrived just after lunch. This had been the call Charlie had made a few days earlier – to the art department of the local college – offering them the last three places at a cheap rate.
The two young women were happy to share a twin room, and the young man was more than happy with their smallest single room.
Charlie was canny enough to see that art students who came one year might make Anna Grace a regular haunt when they graduated.
They were followed by two other couples who had brought their own art supplies, and Albert helped them set up the easels and canvases in the dairy room.
There was another man, Mr McNee, in a turquoise sweatshirt, jeans and flip flops, completely oblivious to the fact that the lane to Anna Grace had become rather muddy.
Mr McNee had forgotten to tell them that he was a vegetarian, but Katarina took it in her stride.
"You will like a nice big mushroom risotto, a man like you," she told him, and Mr McNee instantly became her new best friend.
By four o'clock, nearly everyone had arrived and were having tea in the library, enjoying the view and Katarina's cookies.
The last couple arrived perilously close to dinner.
"We got horrendously lost," Mrs Leahem said.
She had worn the most inappropriate outfit one could manage for a painting weekend in the country: heels and a floaty dress.
"Your directions were appalling," the man said accusingly to Charlie.
"I thought they were fine," Charlie stuttered, but surprisingly it was Mrs Cecilia who ushered the guests to their room.
"What's this cat doing on my bed?" Mrs Leahem snapped.
"Artistic inspiration," Mrs Cecilia said. "And if those stilettos mark the floor, it will be added to your bill."
Charlie held her breath, expecting the guests to storm out. She looked at Robin, who looked to be thinking the same thing.
Mrs Leahem sighed.
"I think I've got some flat shoes in my bag."
Trust Mrs Cecilia to save the day.
*  *  *  *
Saturday dawned fine and dry. Katarina was in her element at breakfast, taking orders for fry-ups while Dean did scrambled eggs.
Robin went off with Wynford after breakfast, helping out with an "Inspirations" tour. Charlie went along, too, as Katarina had offered to look after any guests who phoned.
They started off with a tour of the outbuildings, then Wynford took everyone on the path down to the summerhouse and the overgrown tennis courts.
One guest said that they were working on a project called "Abandoned" and decided to stop there, photographing and sketching.
"That's the spirit," Wynford declared.