The Mystery Of Anna Grace – Episode 37
---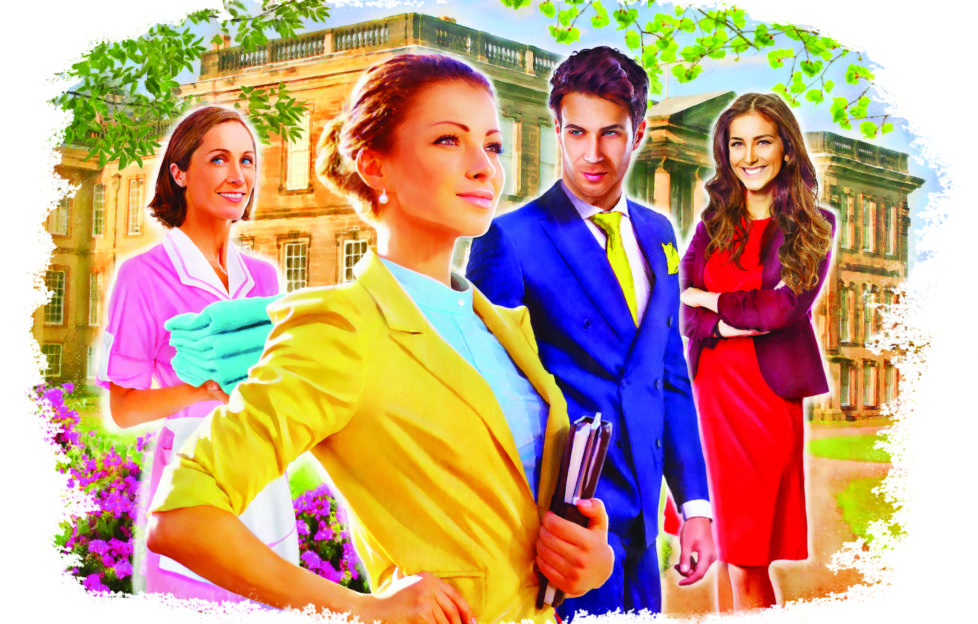 Illustration by Kirk Houston.
More guests lingered by the summerhouse and Mrs Cecilia went to show them the view from the hill overlooking the lake.
Mr McNee and the rest of the guests opted to go with Charlie and Robin on the longer walk, which took them through Little Wood and on to the churchyard and back again.
Before long, all the guests seemed to have got into the swing of things. Some were spreading out plastic-backed picnic blankets as the grass was a bit damp.
Sketch books, cameras and tablets were being used to capture the inspiration offered by the old house in all her glory.
Katarina had given the guests a packed lunch, too.
"I think this would make a good spot," Charlie said to Robin and spread out a picnic rug.
"I didn't realise that was the time," Robin replied and for a moment Charlie thought he was going to rush back to attend to business at the big house.
"Sharing in the picnic was part of the plan," she reminded him. "It means that if guests get lost, they see us sitting here and they can come and chat. Sometimes having a chat and being available for guests is part of the job."
"How wise you are," Robin said, and allowed Charlie to pour lemonade into one of the blue plastic goblets that had been issued to each guest.
"We used to come here all the time during the summer." Robin's face was wistful as he looked around.
"Lots to explore, I expect," Charlie said. "Trees to climb; the summerhouse if it rained; the lake."
"We used to have a swing from the oak tree and Albert made sure we could build some sort of den with bits of wood," he continued. "Even when I was revising for exams at school, I'd come here with my books and read in the sunshine or hide in the summerhouse."
"To get peace from your sisters?" Charlie teased.
"Oh, yes. Though by that stage, we were doing our own thing. I always wanted to play tennis and used to have to bribe Sam or Kate to play with me."
"I'm sure it was lovely, then," Charlie said, sipping her lemonade.
"Not a bit of it!" Robin laughed. "Even then the tennis courts had grass growing round the edges, the markings had worn off and we didn't even bother looking for the nets.
"But here I am going on about myself. What do you think, Charlie? Do you think the old girl can be saved?"