The Wooden Heart – Episode 38
---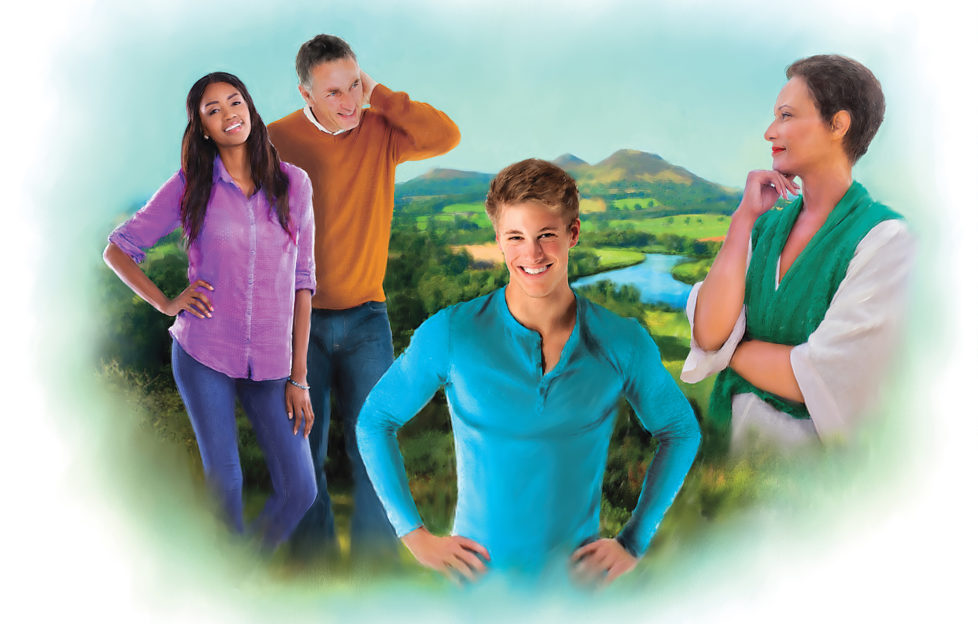 Illustration by Helen Welsh.
"Now, let me hear you play the test Adagio from Bach's Sonata in G minor."
This was arguably the easiest of the pieces, but there was one part of the score which had the girl's fingers struggling on the fingerboard.
"Try that section again," Gabrielle ordered.
She listened critically.
"Difficult fingering," she said. "Not entirely your fault, as it's a young hand trying to span music written for an adult hand."
She smiled.
"Let me show you a professional trick, Ailish. We are always playing pieces where fingers struggle to reach the higher notes. Lend me your violin for a second.
"Now, you were holding the neck correctly, but if you slide your wrist forward a little, cup your hand like this, then it slips more easily along the neck to help your fingers span to the higher notes."
Engrossed in the music, she reached out.
"Give me your bow, please. Play normally until about a bar or so before the awkward stretch, then slide your hand under, play the high notes, and recover to the normal position."
Frowning in concentration, uncomfortable with the strange violin, Gabrielle started about a dozen bars earlier in the score, and exaggerated the left hand movements, stretching to the awkward notes.
Then she repeated everything more slowly, while Ailish craned forward to watch.
"You try," Gabrielle said, handing back the violin.
Ailish looked up, delighted.
"This is so much easier."
"Play it through from the start," Gabrielle instructed.
She listened, nodding.
"Perfect. Now, let me hear the Haydn Allegro."
Only then did she realise that she was involved in music and that there was no pain, just the familiar concentration, drawing the best from the notes in the score.
Gabrielle felt joy swell up inside. Music had been her whole life. Now she was involved in it again.
Not playing, but coaching the best from a child who had real ability and who was already drawing sweet music from a nondescript old violin which had covered many musical miles, and gone through many childish hands.
Forty minutes later, in the final piece, Gabrielle smiled.
"Well done, Ailish. But you are only playing the notes. Where's the feeling? That can only come from within, as you pour yourself into the violin. Listen."
She took the violin and played perfectly through part of the score.
"That's how you're playing it," she said. "Mechanically. But the title, 'Allegro Vivace', means bright, fast, joyous. In your mind, create a feeling of joy, then pour it down through your fingers."
She paused, gathering herself, then played the piece through from start to finish. The music was transformed, springing into eager life and meaning, as it had been written by Corelli, trusting the musician to recreate the vibrancy in his mind.
"Like that," she said.
"Bravo!" Stephen exclaimed from the kitchen doorway.
"Go away," she ordered. "Now, Ailish, it's your turn. Find the feeling deep inside yourself and find the missing spirit of your violin."