The Wooden Heart – Episode 46
---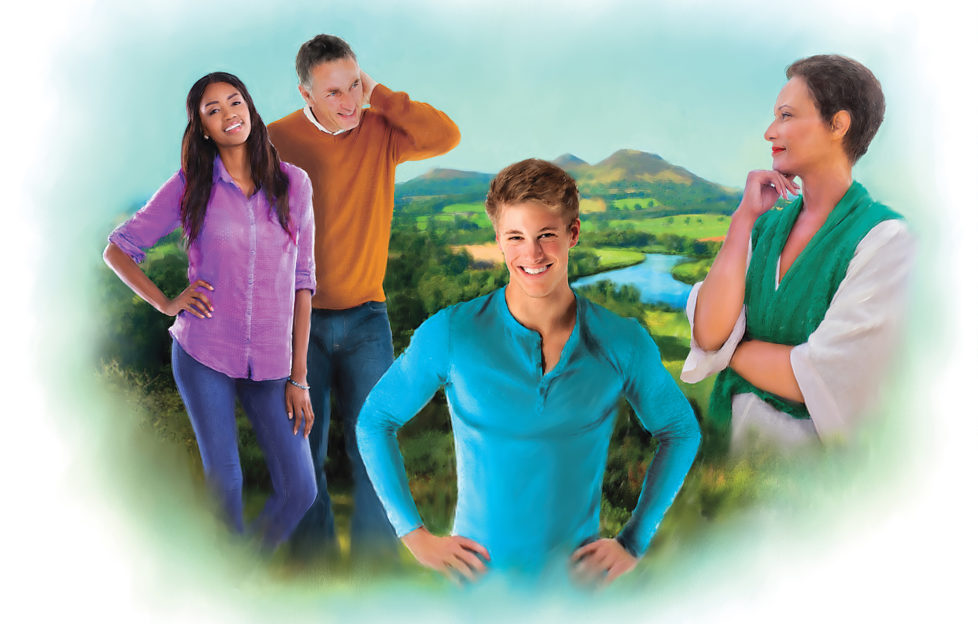 Illustration by Helen Welsh.
The trip had taken three buses and almost two hours in each direction. Ash turned wearily into the cottage yard to find her father and Gabrielle in the workshop talking to Calum, who was finishing one of the chairs from his new order.
They looked up as she walked across.
"Has nobody made a mug of tea?" Ash demanded.
"We were waiting for you to do it," her dad replied.
He looked good, she thought. Years younger and happy.
Gabrielle, standing beside him, looked almost as if she was blushing.
"What's up?" Ash asked.
"You've just missed the excitement," her dad replied. "Didn't Fred Wotherspoon pass you as you came up the street?"
"I was too tired to notice," Ash said. "Has he asked you to repair yet another sick tractor?"
Her dad grinned.
"In a way," he said. "He's offered me a job."
"On his farm?" she asked, astonished.
"Not directly," he said. "Fred's brother in Hawick has a business renting out big agricultural machinery.
"Their production manager is leaving, and the brother had seen the work I've done for Fred and knows my background in diesel units. Fred was here to ask if I was interested."
"And you said?"
"I took his hand off at the elbow! Big diesels are what I've worked with all my life. Their production manager has two weeks yet to show me the ropes, and there will be half a dozen mechanics under me.
"Rental equipment is worked into the ground before it's handed back," he continued, "so it needs a thorough overhaul before it goes out again. It will be my job to organise and troubleshoot – just like I've been doing for years."
Ash's tiredness vanished as she skipped across the yard to hug him.
"I can't tell you how pleased I am!" she cried.
Gently, he held her out at arm's length.
"I've got bigger news than that. We're getting married, Gabrielle and me. Not right away. First we have a violin to find."
"Two violins," Gabrielle corrected him.
Ash hugged Gabrielle, too.
"I'm so pleased," she said. "For both of you. I hope you're truly happy."
She saw Gabrielle reach out to take her father's hand, then his smile slowly fade. He looked searchingly at her. They had worked together in partnership for so long that they could read each other's moods.
"And you, my darling," he said quietly. "Are you any closer to a decision?"