The Wooden Heart – Episode 45
---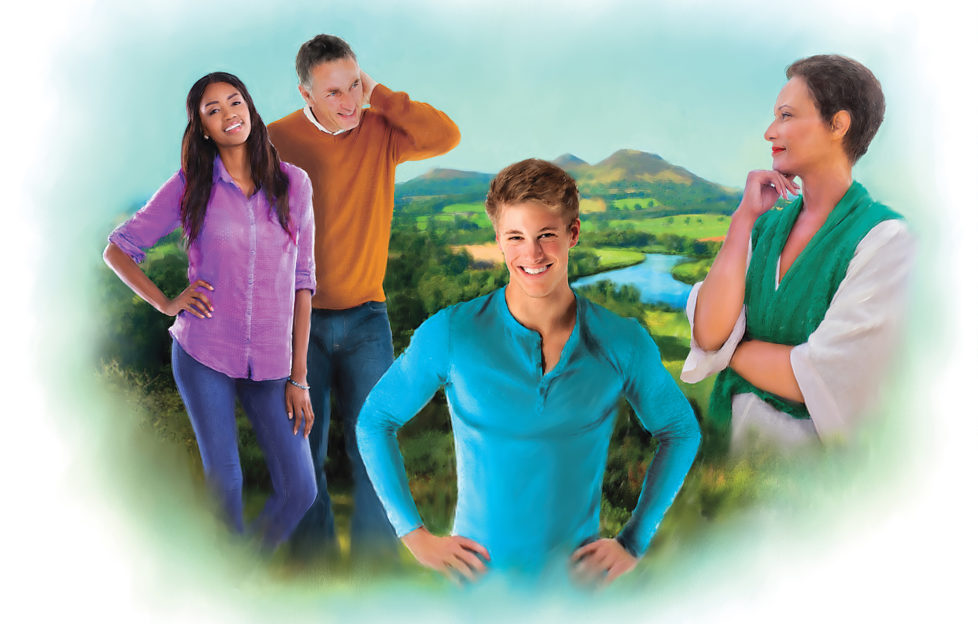 Illustration by Helen Welsh.
The last time Ash had walked this path was as a child.
She stopped to catch her breath. Back then, they were taking a picnic into her beloved Melrose hills, round which her mum had woven so many tales. Now that path seemed longer, its climbs much steeper than she remembered.
It was a day of spasmodic sunshine, where cloud shadows chased across the slopes of the hills. Apart from the murmur of the wind, there was no other sound or sign of life.
Crossing to a large grey stone at the side of the track, she sat down.
A patch of sunlight hurried up the track, shone briefly on her, then sped on. Ash buried her face in her hands.
If only there was a clear way ahead, which didn't hurt anyone. If only someone had sparked an instinctive rebellion in her by telling her not to go.
Instead, everyone had been so supportive. Her dad had encouraged her to follow her own path, and Gabrielle had told her to be true to the talent she had been given.
Calum, quiet and hurting, had urged her to go south for the two-year internship, then make up her mind.
Once, twenty-two years ago, her mum must have struggled like this, balancing the expectations of her family, her plans to be a surgeon, and the chaos which love brings.
Somehow, she had made her choice, and Ash was here to mark it and be grateful that her mum had chosen as she did.
Life was an endless circle. Now the child from that choice was herself facing a similar choice which was every bit as difficult.
Ash looked through her fingers at the hills which had always been her friends. She loved this place, within the rolling Borders countryside, and she loved the people who were dear to her. Above all, she loved Calum.
Like her mother before her, Ash struggled with the competing demands on her life, and chose. However, the Scottish half of her made sure that it was a choice with a different twist.
She stood up and looked round the familiar valley, feeling as if a huge weight had been lifted.
Taking a deep breath of flower- and heather-scented Borders air, she raised her hand to the hills which had always shielded her.
Then she turned to walk briskly down the path which led back home.